Life in Aggieland
When Sea Aggies speak of "The Other Education," they are talking about leadership training, clubs, intramurals, traditions, student government and all the other aspects of the TAMUG experience. Many elements converge to create the campus atmosphere: the student newspaper (NAUTILUS), the drama club, and more than 60 student organizations, which include academic, professional, community and campus service, religious, and just-for-fun student groups.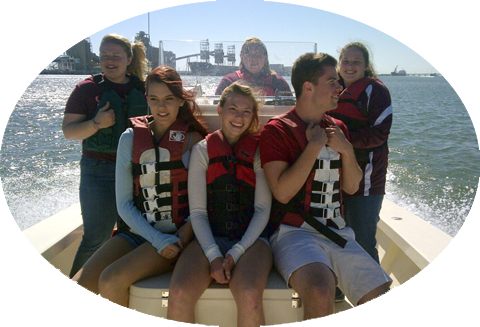 Student services (eg. counseling, career services, advising, etc. are managed through Student Affairs or Center for Academic Learning Support).
Visit

Campus Recreation

website
Career Services
Career Services can offer a variety of services for students in every stage of the career planning process, from your freshman year through graduation. These services include:
Career Resource Room with work stations for employment research, resume writing and professional correspondence.
Resume and cover letter assistance.
Interview preparation and mock interviews.
Learn more

about Career Services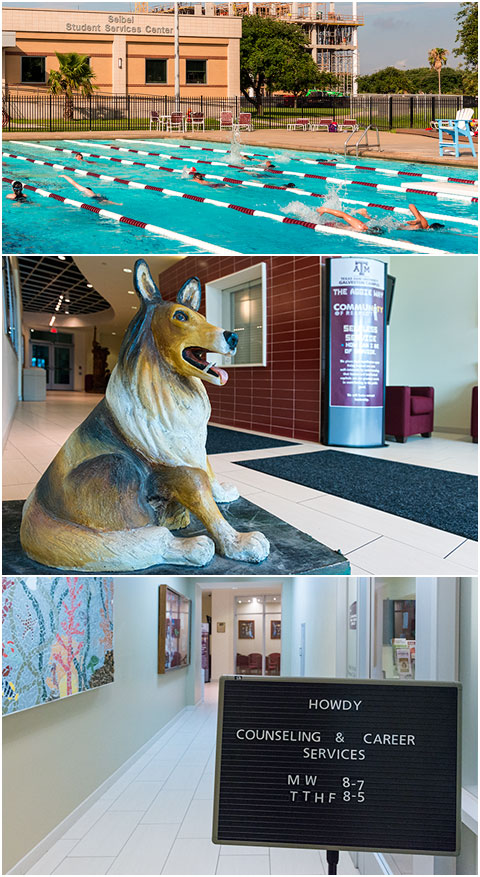 Counseling
Who said college was going to be easy?
Each year, the Office of Student Counseling provides services to undergraduate and graduate students at Texas A&M University Galveston Campus. The Office is staffed by licensed counselors and the services rendered to students are free, voluntary, and confidential. The Office staff is dedicated to assisting students in their pursuit of personal and academic growth, to helping students gain a better understanding and appreciation of themselves, and to supporting students as they make important decisions about their lives. Learn more about Counseling
Living Learning Communities-LLCs
Campus Living & Learning works with TAMUG Faculty and Staff to implement Learning Communities (LCs) and Living Learning Communities (LLCs) to give students enriching academic experiences outside of the classroom. LCs and LLCs are designed to aid students in meeting their collegiate goals while enforcing the idea of community and personal connections among peers, faculty, and staff. Learn more about Living Learning Communities