Board of Visitors
The Board of Visitors of Texas A&M University at Galveston provides advice to the  CEO of Texas A&M University at Galveston on all matters pertaining to the organization, welfare, and advancement of Texas A&M University at Galveston.
Members are appointed by the Board of Regents of the Texas A&M University System and serve terms of three years.  Members are selected based on their interest in higher education, knowledge of industry, involvement in community and commitment to service.
The board meets in January, April, and August of each year.


A Message from the Chairman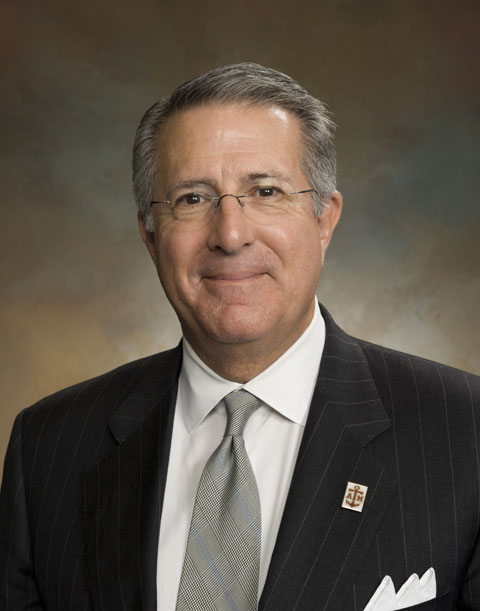 There continues to be exciting things going on at Texas A&M - Galveston. We instituted a Board of Visitors committee structure that has been both of great help to the university and has re-engaged many board members as well. Chris Orth, Bob Fry, Keith McFatridge and I head up the four working board committees and we now have an Executive Committee in addition.
We have added a number of new members to the BOV which are both newly created slots as well as replacing retired members.  All in all, the BOV is functioning as well as it ever has and we are delighted with the progress.  We will continue to recruit the very best and brightest BOV members to help the university as best we can in the coming years.
With the new facilities construction that is underway and more projects coming to fruition in the near future, TAMUG is setting the stage to be the finest maritime academy in the country.  We have great students; an excellent faculty; and hope to have facilities worthy of them as quickly as possible.
Your Board of Visitors is always eager to hear suggestions, complaints and comments in an effort to improve TAMUG whenever possible.  Please feel free to contact me or any other BOV member if you want your voice to be heard...we're always willing to listen.
Gig'Em, Ags.
Chairman Dennis E. Murphree
Revised January 2015