Board of Visitors
The Board of Visitors of Texas A&M University at Galveston provides advice to the  CEO of Texas A&M University at Galveston on all matters pertaining to the organization, welfare, and advancement of Texas A&M University at Galveston.
Members are appointed by the Board of Regents of the Texas A&M University System and serve terms of three years.  Members are selected based on their interest in higher education, knowledge of industry, involvement in community and commitment to service.
The board meets in January, April, and August of each year.


A Message from the Chairman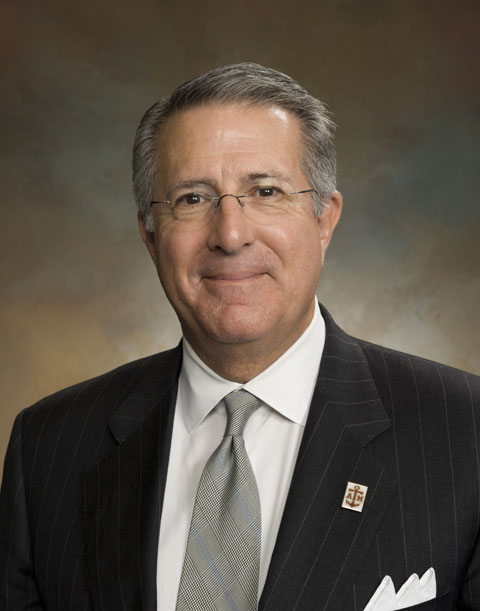 There is much to tell you about in the life of Texas A&M University-Galveston (TAMUG). We have continued to grow and use our Board of Visitors to help the school in many areas. The board committees are functioning and continuing to improve with new volunteers. Thanks to the committee chairmen for their efforts as well.

We have new buildings on the campus and everyone can take great pride in their appearance and improved functions for the students. The Maritime Academy Hall complex has been completed and accommodates the entire Corps of Midshipmen, all in one location. The Residence Hall provides services needed by the students as well as meeting rooms, eating facilities and parade grounds. Phase I of our new academic complex is under construction and will bring much needed facilities for the students, faculty and staff. Further additions to the campus will be announced as they are ready to be implemented in the future. We have also torn down our oldest housing building, Mariner Hall, to make room for new structures in the future. But the overriding theme is that this university is growing both in student body itself and the facilities to educate, serve and house them.

On a more solemn note, our wonderful leader, RADM Robert Smith III USN (Ret.), will be retiring at the end of this semester after almost six years of unprecedented achievements here at A&M Galveston. He has been an inspiring leader and a faithful servant to the entire TAMUG family and will be missed by all of us. An active search advisorycommittee is working with one of the national US search firms to identify candidates as a potential replacement. They will be big shoes to fill, to be sure. Thanks to you, Admiral, for a job well done in getting us through the sometimes stormy educational seas to calm waters. All of us on the BOV wish you a wonderful retirement after so many years of service to our country in many significant roles.

As always, your Board of Visitors is interested in hearing your suggestions, complaints and comments so we can improve our school. Please feel free to contact any of us on the BOV and your voice will be heard. That's a big part of why we're here.
Gig'em, Aggies
Dennis E. Murphree, Chairman