Degrees
The Maritime Business Administration Department offers highly sought-after degrees at both the undergraduate and graduate levels. With a focus on accounting, finance, marketing, law, economics, and mathematics, our students are well-positioned to succeed in a highly valuable career field.
Maritime Business Administration, B.S.
This program provides a solid background in the key areas of accounting, finance, marketing, law, economics, and mathematics that are critical for today's business professionals. These courses lay the foundation for more advanced courses in international trade, inland waterways management, port and terminal management, and other areas related to the maritime industry. This thorough education places graduates in a fantastic position from which to launch their careers.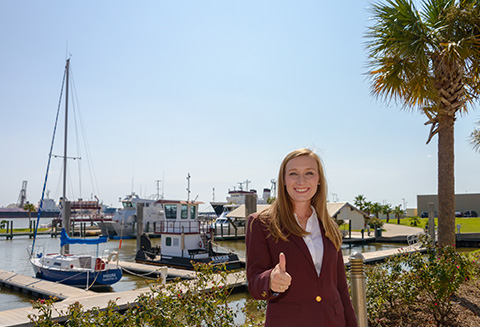 Master of Maritime Business Administration and Logistics
The MMAL degree is now available fully online. Requiring 36 graduate credits, 21 of them being core, this program gives students a leg up in the competitive field of maritime business administration. With 15 credits available for electives, students are able to tailor their learning experience in order to suit their professional interests. The program is available in a thesis or non-thesis format.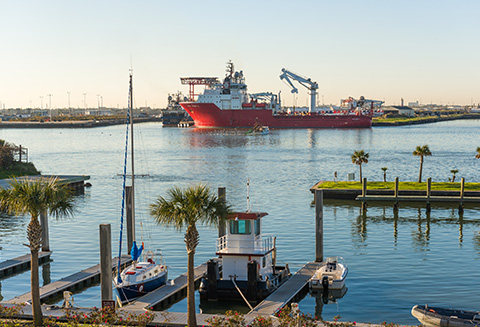 3+2 Master of Maritime Business Administration Degree
This five year program contains a slightly modified curriculum that combines most of the normal coursework for both a bachelor's and master's degree resulting in both degrees being awarded to the student in five years. Once completing the five year program, a student will be highly qualified for a professional career in the maritime industry.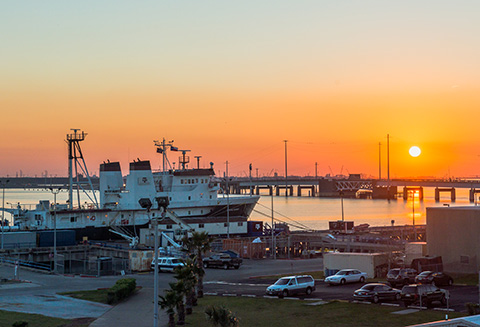 Maritime Business Administration
Students at Texas A&M University at Galveston are able to pursue a minor in maritime business administration. This minor gives students a solid foundation in the principles of modern industry administration with a focus on maritime commerce.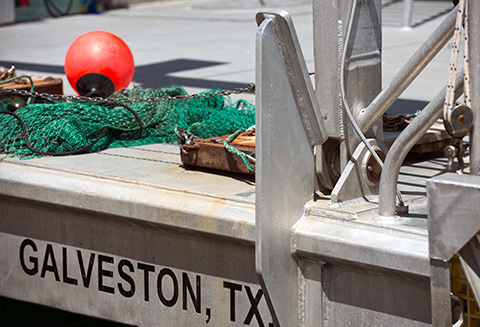 Economics
A minor in economics gives students a multifaceted education of various types of economic principles through strenuous courses. The minor works well with people seeking degrees that are strongly linked with industry and commerce, such as maritime business administration.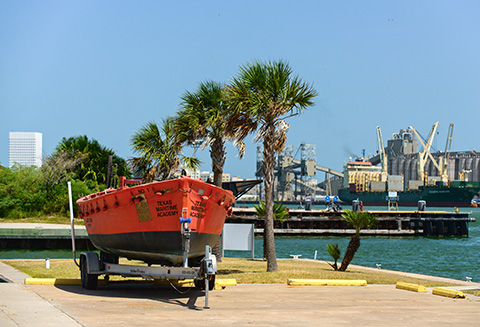 Maritime/Marine Entrepreneurship
The entrepreneurship minor will prepare students to be opportunity seekers and creators that identify, evaluate, and implement innovative, value-added solutions. The coursework encourages students not only to take an interdisciplinary approach to understand current trends in logistics, but also to critically reflect upon the methods of study they employ, and the future of maritime business administration as a field.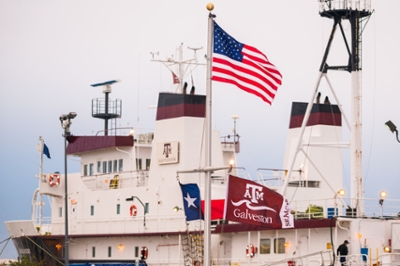 Maritime Cybersecurity
A minor in maritime cybersecurity will provide the student with a firmly grounded understanding of cybersecurity, focusing on those issues related to maritime, including cyber ethics. The need for this minor in the maritime industry is because of the increase in reported attacks that shut down the electronic positioning software systems on ships, making them vulnerable to attacks that could modify files and charts, causing the potential for severe damage.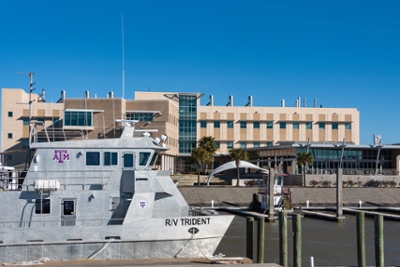 The purpose of this certificate is to educate and inform working professionals in a variety of fields (i.e. hospitals, ports, oil companies, etc.) of basic business processes to assist in their organizations for both profit and not-for-profit companies. The selection of courses reflects the most basic business processes that should be known such as marketing, strategy, finance, and service operations management.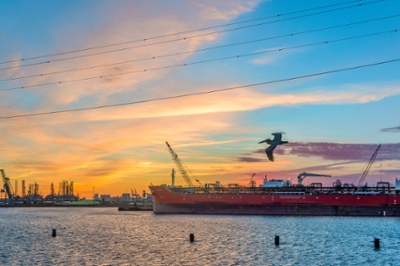 The Maritime Business Administration Department seeks to create the next generation of leaders in maritime commerce and industry. Our expert professors bring years of industry and educational experience to the classroom in order to facilitate relevant and in-depth learning. Due to the close proximity to Galveston Bay, the ports of Houston and Galveston, and the Gulf of Mexico, students are well-positioned for a thorough and exciting educational experience. Graduates are prepared to embark on a successful career in a continuously growing field.

This guide provides an overview of our undergraduate and graduate degrees, minors, graduate certificate, and admissions information.