Current Students
With industry veterans and experts in the classroom, the education received in the Department of Maritime Business Administration is relevant, proven, and invaluable. Longstanding connections with maritime businesses provide tangible links to help the transition from student to professional.
Love What You Do
The Maritime Business Administration Department offers numerous and regular opportunities for internships and jobs. Professors with years of industry experience and the notoriety of the department itself means there are strong connections to industry leaders, both in the area and around the country. In order to see their students be as successful as possible, the faculty and staff seek to help their students attain positions at a host of companies.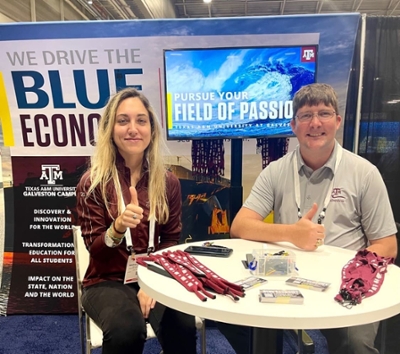 The Maritime Business Administration Department offers the following major-specific scholarships:
Del Papa Distributing Company Scholarship
Jay Michael McKee Scholarship
Sea Aggies at Stolt Tankers, USA Scholarship
There are also numerous general scholarships available for students entering college, continuing their education, or transferring. Some scholarships have stipulations as to who can apply, while many are open to most applicants. Texas A&M University at Galveston also has scholarships available for graduate students.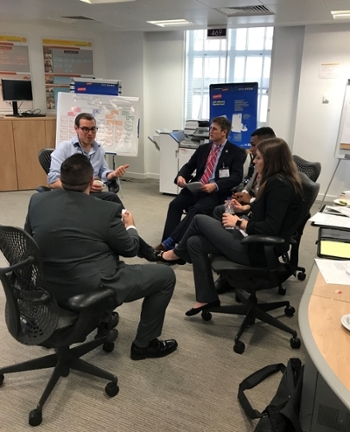 Travel the World
The modern world is characterized by its connectivity. Due to the relationship between humans and the ocean, the field of maritime business administration is universally needed. With the Maritime Business Administration Department, students have the opportunity to experience new places, people, and adventures while elevating their education. Courses in places such as the United Kingdom, Denmark, and Greece have been offered and give students the chance to expand their perspectives and collaborate with experts and students from around the world in some truly remarkable locations.