Spring Fest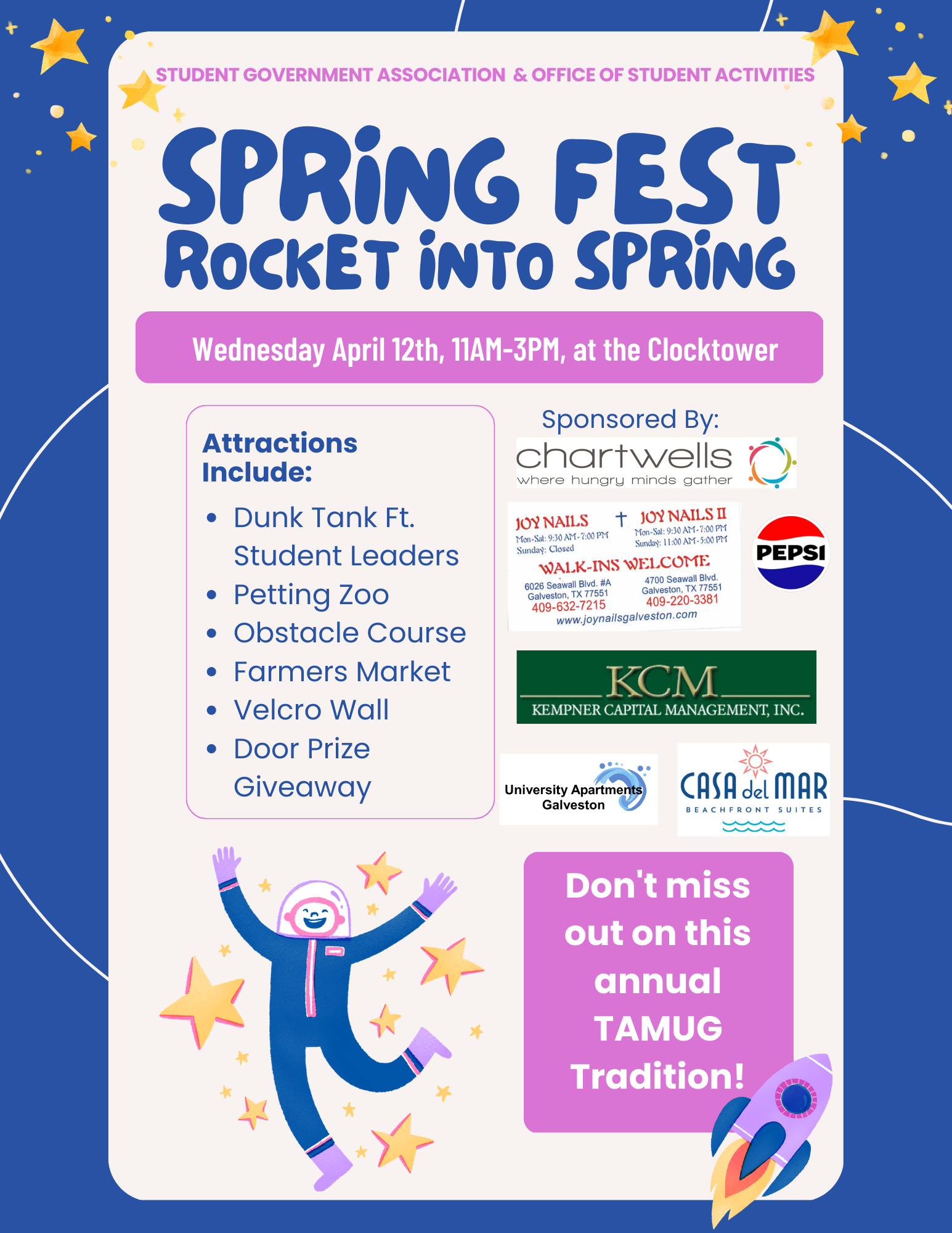 Spring Fest is TAMUG's carnival held in March/April of each year.  All of the student organizations set up booths with games or food.  Students, faculty, and staff join together for a day of fun, and sometimes messy, activities.  Common activities include a dunking booth and inflatable games such as bouncy boxing, jousting, and the Velcro wall.
The Texas A&M University Galveston Campus (TAMUG) is proud to host its annual Spring Fest, Wednesday, April 12th from 11am-2pm in Galveston, Texas. The success of this event is credited largely to our sponsors, who lend their names and financial support to the event.
By participating as a sponsor, your organization will benefit from extended exposure through media, programs, and promotional efforts directed toward the TAMUG Community along with the Galveston Community. For a small donation, you will gain excellent exposure to this important segment of your target audience.
Click here to sign up to be a sponsor!