Howdy Week 2022    
Howdy Week is a great opportunity for you to start building your connections and resources not only with your fellow Aggies but also with staff and faculty from departments around campus. You will have the opportunity to participate in discussions, presentations and activities with many of our campus partners. They will speak on topics that you can use to get your journey off on the right foot! Our student leaders will be on hand as well to start great discussions and guide you through the week. By participating in Howdy Week, you will be able to move into your Residence Hall room early.
Howdy Week Activities will include:
Community Service Projects

Faculty Meet & Greets

Nightly entertainment including Comedians, Musicians, Laser Tag, etc.

And much more!
Howdy Week is required for ALL incoming freshmen and is included with your NSC fees.
Howdy Week Dates:
Howdy Week 1: August 8-11
Howdy Week 2: August 15-18
If you are joining the Texas A&M Maritime Academy and participating in the Cadet Orientation Week, you are required to register for Howdy Week 1.
We strongly recommend that all students from the Houston-Galveston area attend Howdy Week 1 so that students who live far from campus are able to participate in Howdy Week 2 without needing to make two long trips back and forth to campus.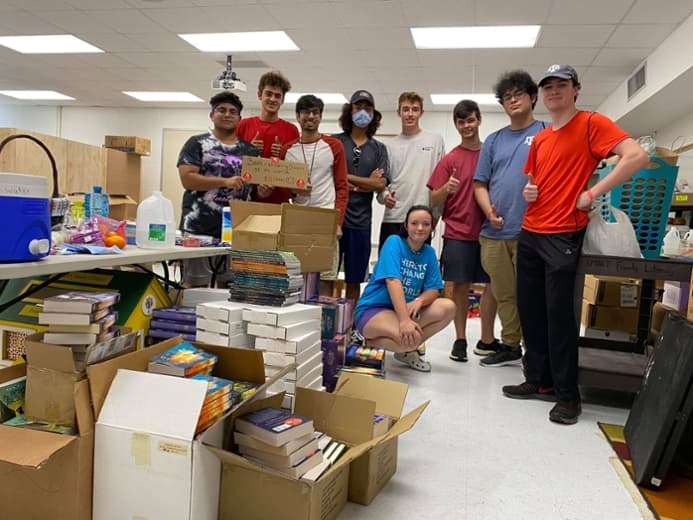 The Class of 2025 processed and sorted through 964 Rick Riordan books to be delivered to the Boys and Girls Club and Ambassador Prepartory Academy in the Galveston area.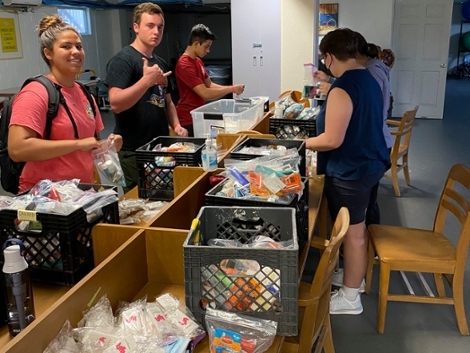 Members of the Class of 2025 organized and prepared the food pantry at St. Vincent's House to prepare the organization for their mobile food distribution event in August 2021.