ADMISSIONS RESOURCES
LEARN MORE ABOUT BECOMING AN AGGIE
Everything you need to guide you as you become part of life on Texas A&M University's island campus can be found here.
Can't find what you're looking for? Contact us.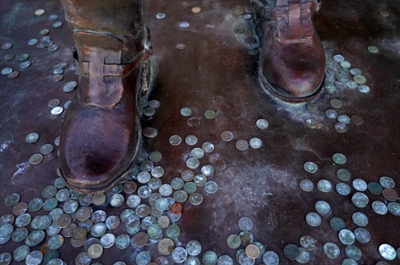 FINANCIAL AID
Applying for financial aid is an important part of preparing for your college education. Eligibility for various programs is first determined by your residency status. Once residency is determined, you will know which financial aid application must be completed.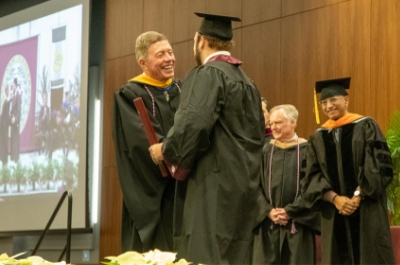 SCHOLARSHIPS
Scholarships are a form of financial aid that assist students with the cost of education. Scholarships are awarded on the basis of academic achievement, extracurricular activities, volunteer services, employment, and in some cases, financial need.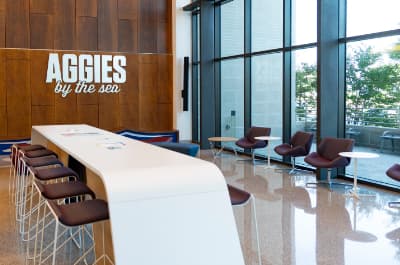 STUDENT BUSINESS SERVICES
Student Business Services serves students, parents, families and staff with questions regarding tuition costs, payments, billing and refunds.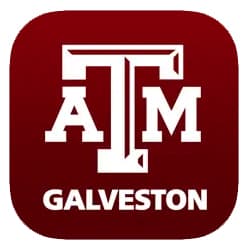 DOWNLOAD THE TAMUG APP
Download the official campus app to access campus news, event calendars, clubs, student message boards and more. You can also create to-do lists and set reminders to help you stay on top of your classes. The Texas A&M-Galveston app is a great way to connect to the campus community. Available for download on the App Store and Google Play.
Foundational Sciences

Liberal Studies

Marine Biology

Marine & Coastal Environmental Science

Marine Engineering Technology

Maritime Business Administration

Maritime Transportation

Records & Registration
CONNECT WITH US
Interested in Aggieland by the Sea? By submitting the form below, you'll receive information about undergraduate admissions, invitations to special events, announcements, and how Texas A&M University Galveston Campus is a place to discover, learn and explore.