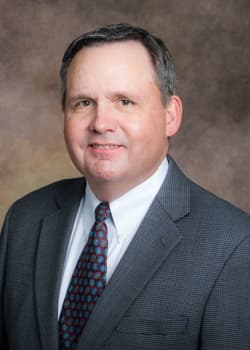 Executive Director Human Resources,
Texas A&M University at Galveston
r_sorensen@tamug.edu
Ron Sorensen is a recent addition to Texas A&M University at Galveston, joining in February of 2022 as Executive Director of Human Resources.  His responsibilities include leading and supporting the Texas A&M community through providing premier Human Resource services that cultivate a great work environment and enhance organization success.
Previously Ron spent nearly 30 years in various HR roles across three Fortune 500 Companies, including specialty assignments in training, leadership development, and compensation management in addition to director-level roles leading HR teams at the plant and Divisional level, both in the US as well as internationally.
Ron is a 1987 Graduate of Texas A&M at College Station, later completing his MBA at Stephen F. Austin State in 1992 with an emphasis in Human Resources.  He is a Certified Compensation Professional (CCP) and holds additional certifications in Leadership Development, Coaching, and Supervisory skills training.
Ron and his wife have lived in League City for 15 years, raising two now college-aged daughters.