Research
Rapid digitization and increased dependency on communication systems has transformed the energy sector. This transformation is accompanied by several threats and challenges. Therefore, our research is centered on the existing and upcoming challenges of the evolving energy sector. We mainly focus on Cybersecurity, operational resiliency of cyber-physical systems, optimization, and control of smart energy networks, in particular on the application of power electronics in the control of clean energy resources.
Operational Resiliency of Cyber-Physical System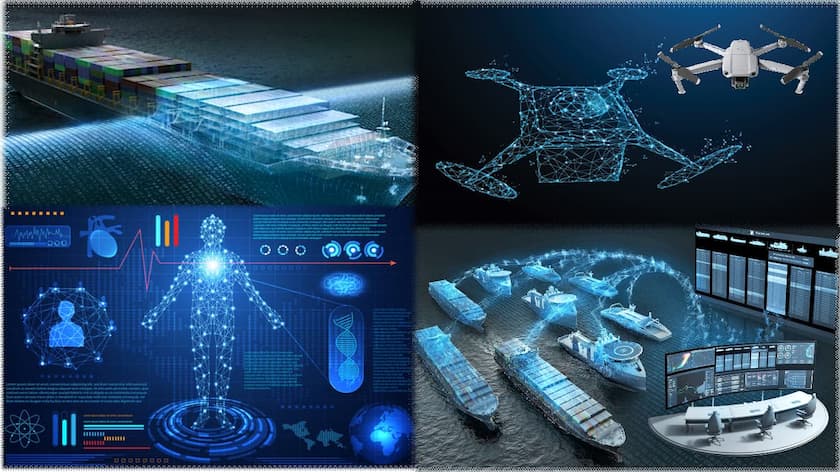 Cyber-physical systems (CPS) is an umbrella term that gathers people, computers, and physical devices into an operational system. CPS takes advantage of the development of more sophisticated sensors, instruments, networks, and embedded computers and combines them to build smart infrastructures and industrial applications. In the CPS, the cyber system acquires the data from the physical system by the sensor and fed back the control signal to the physical system to attain the goal of operational resiliency. Some common CPS research applications include drones, medical monitoring systems; autonomous vehicles, vessels, and aircraft; process control systems; robotics systems; and automatic aviation and maritime navigation systems.
Since any type of intrusion in the cyber or physical layer of the CPS leads to malfunctioning or downtime, the research group will be interested in the following topics for addressing these concerns:
Development of modern Artificial Intelligence (AI-based) robust solutions capable of identifying and mitigating problems of both cyber and physical layers of CPS. 

Development of Remaining Useful Life estimators for elevating the reliability and availability of CPS 

Integration of deep learning frameworks for supporting the reliable autonomous operation of various cyber-physical systems, including drones, autonomous vessels, and aircrafts
Secured Cyberspace operation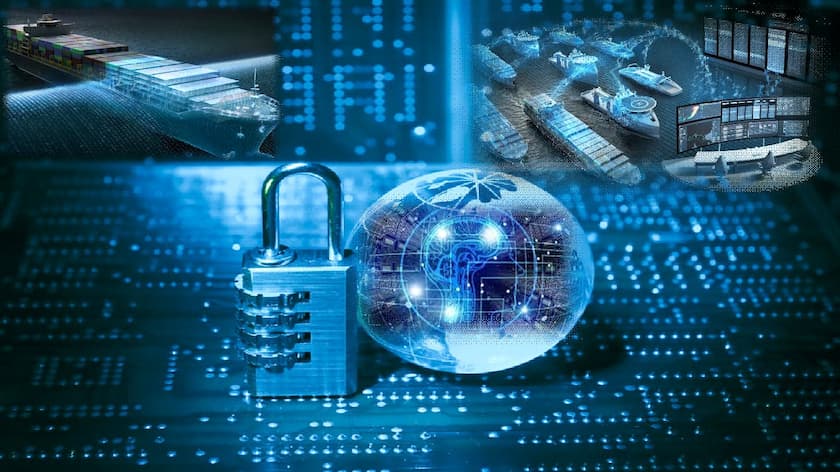 Cyberspace operations are composed of the military, intelligence, and ordinary business operations of the Department of Defense (DOD) in and through cyberspace. Military cyberspace operations use cyberspace capabilities to create effects that support operations across the physical domains and cyberspace. Three operational concepts identified in the DOD Cyber Strategy are to conduct cyberspace operations to collect intelligence and prepare military cyber capabilities to be used in the event of crisis or conflict and to defend forward to disrupt or halt malicious cyber activity at its source, including activity that falls below the level of armed conflict. Therefore in order to support this vision of secured cyberspace operation, the research group is interested in the following topics:
Development of a reliable Intrusion detection system capable of identifying conventional and modern cyberattacks

Development of autonomous response manager and intrusion prevention systems capable of mitigating and isolating threats and malicious users from cyberspace

Integration of modern tools and techniques for elevating the security of defensive and offensive cyberspace operations
Operational Reliability and Realization of Smart grid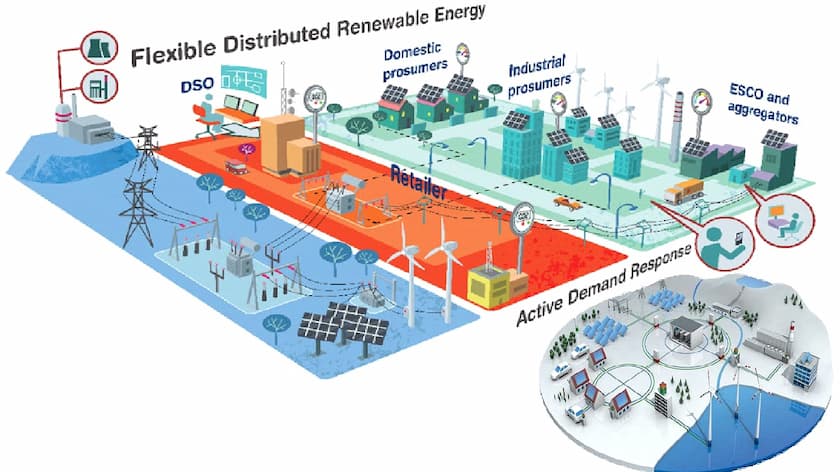 [Photo Credit: https://www.dnv.com/research/energy/nobel-grid.html]
The increasing penetration of electric vehicles, energy storage systems, and renewable energy sources is now increasingly making the grid more vibrant. The bidirectional capabilities of electric vehicles and energy storage systems are making the grid stiff. However, they also pose challenges of instability. These challenging requirements are coupled with changing IEEE standards which now call for reactive power support from renewable energy suppliers to achieve grid functionality. Additionally, the operation of these loads in both grid-connected and isolated modes must be efficiently addressed.
To address these concerns, the research group will be interested in the following topics:
Power flow management in smart – grid to achieve improved performance and avoid power quality issues

Development of resilient smart – grid structure to withstand natural calamities and

Development of next-generation smart inverters


or improved performance in microgrids.
Electric Drives & Power Electronics
[Photo Credit: https://www.cleanenergywire.org/news/diesel-summit-fails-impress-ngos-hybrid-airplane-making/]
In conventional electric machines, the dimensions and power capability of the machine are dictated by the current carrying capacity, flux density, and fundamental frequency of operation. By shrinking the footprint of electric drives, mileage capacity, and performance of modern off – grid systems such as more electric aircrafts and more electric ships. To address this concern, the research group would be interested in the following topics:
Development of coreless electric machines to achieve high mechanical speeds in electric drives

Development of electric machines operating at high fundamental frequency resulting in high mechanical speed of operation as well as reduced size and

Research, design and development of superconductor embedded electric machines resulting in reduced size.
Electric Vehicles and their impact on the grid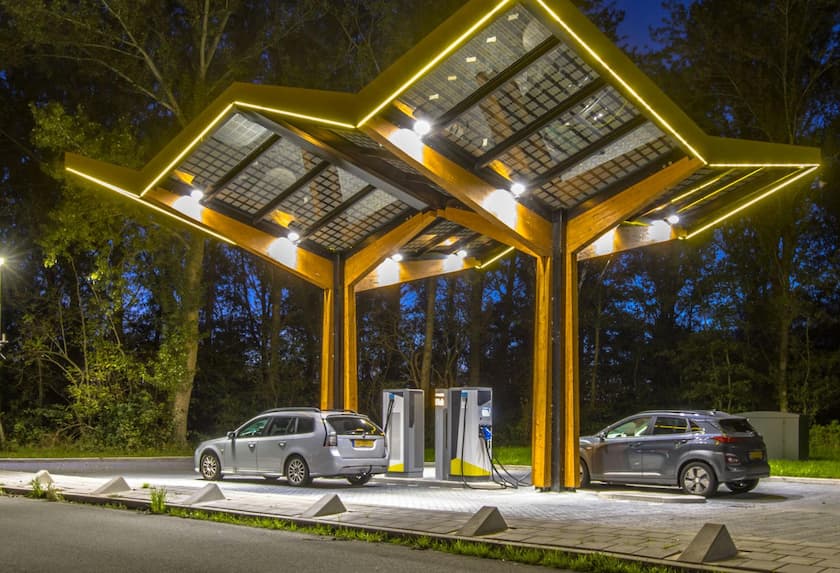 [Photo Credit: https://climatenexus.org/climate-issues/electric-cars-power-grid/]
When commercial charging stations are integrated into utility grids, the impact of the charging load on the utility grid will be severely felt. This effect is more pronounced on distribution lines when compared to transmission systems. To minimize this effect, either retrofitting of existing infrastructure or installation of new infrastructure must be done. To address this issue, one approach can be the utilization of renewable energy sources for supplying the charging loads. With this approach, the effect of charging load can be minimized as well as improvement in grid performance can be achieved. Issues such as peak shaving, voltage/frequency regulation, and power quality can be improved. Major topics of interest in this field are:
Analysis of grid impact on distribution and transmission side based on different types of EV charging  stations

Optimal selection of installation of charging stations to avoid grid congestion in densely populated areas

Design and integration of renewable energy into EV charging stations

Development and validation of energy and power flow management in renewable energy integrated EV charging stations.
If you are looking to collaborate with our lab or are interested in being a student, we would like to hear from you. Our lab is always looking for good opportunities, be they business deals or an excellent student for our lab.