TAMUG-SVA
The Texas A&M University at Galveston Student Veterans Association (TAMUG-SVA) is a University recognized student organization.  Our mission is to create a comfortable social, and informational environment for veterans while they transition to academia.
We are extremely excited that you have chosen to make Texas A&M Galveston your new home, and thank you for your service.
Balancing college with a busy work schedule, and adjusting to civilian life, can be a lot to manage all at once.  One reason our chapter exists, is to aid new and current veterans in the transition process, and the overall college experience.  As many of our members represent the various backgrounds in the military climate, we seek to model excellence on- and off-campus, to serve as role models for the student body and to people in the community.  We represent a substantial part of student life here at Texas A&M University at Galveston.
The TAMUG-SVA has a fantastic network of campus community members and a list of resources on- and off-campus.  Additionally, the TAMUG-SVA participates in community events several times a year, by way of Big Event and community fund raising.   
Since our inception in 2008, TAMUG-SVA has operated and is structured as a member-driven organization. We are continuously looking for ways to better serve and support student veterans.
We always welcome new veterans and look forward to assisting in your new scholastic career!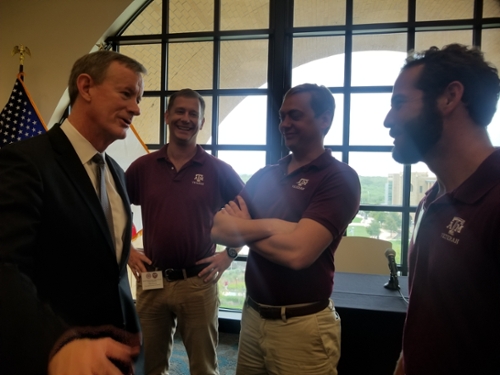 Students receiving veterans' educational benefits should also apply for financial aid by submitting the Free Application for Federal Student Aid (FAFSA). Financial aid includes grants (need based free money), low interest student loans, and work-study (funding which pays a student's wages as incentive for employment). For more information regarding financial aid, please visit www.tamug.edu/finaid.