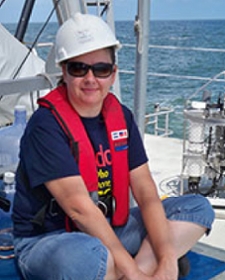 Dr. Antonietta Quigg
Principal Investigator
---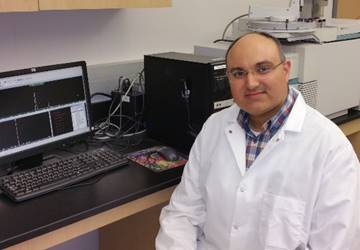 Dr. David Hala
Principal Investigator
---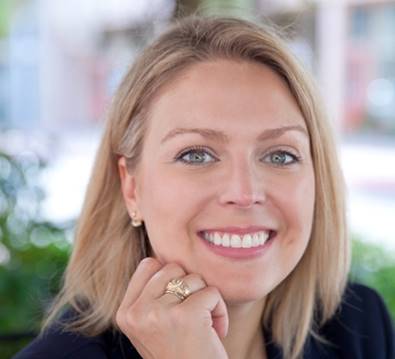 Dr. Ashley Ross
Principal Investigator
---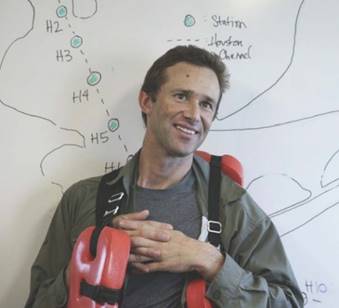 Dr. Karl Kaiser
Principal Investigator
---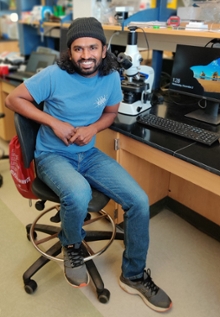 Manoj Kamalanathan
Research Scientist
---
I am currently working as Assistant Research Scientist in Dr. Quigg's lab. My research interest is to understand the how exposure to Per- and polyfluoroalkyl substances (PFAS) and/or oil affects phytoplankton-bacteria interaction. As phytoplankton-bacteria interaction are one of the most important inter-organism associations that strongly influence carbon, nitrogen, phosphorus, sulfur and iron cycling, any effects of PFAS can significantly alter the system. Currently, I am working on adapting the BioOrthogonal Non-Canonical Amino acid Tagging (BONCAT) to measure and visualize phytoplankton-bacteria interaction and study the effects of PFAS. Additionally, I'm also interested in studying the effects of PFAS on the microbial dynamics in marine snow (an agglomeration of organic material resembling snow in the aquatic environments). As marine snow acts as an ecosystem vector transporting and transforming organic material as they sink through the water column, change in microbial dynamics can translate the any biogeochemical consequences of PFAS exposure to various depths in the aquatic system.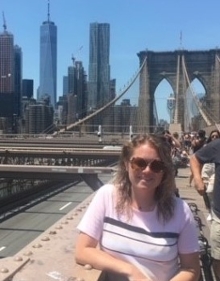 Jessica Hillhouse
Research Associate
---
I am a research associate in the Phytoplankton Dynamics Lab. My background is studying how anthropogenic contaminants affect natural phytoplankton communities. Most of the research I have been involved in up until this point has focused on the Deepwater Horizon oil spill of 2010 and the effects it had on the microbial community.  My role in this project allows me the opportunity to work with graduate and undergraduate students to design experiments aimed at studying the effects of perfluorinated alkylated substances on phytoplankton in Galveston Bay.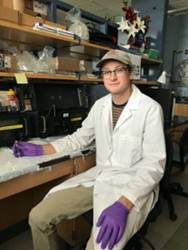 Noah Claflin
Research Associate
---
As a research assistant I help out with most lab operations including the Texas General Land Office (TGLO). I contribute to the TGLO project by running and assisting in running of laboratory experiments, including collecting and running samples and processing data. I also maintain and grow all of our labs monocultures of phytoplankton for use in bioassay experiments relating to the exposure of phytoplankton to PFAS compounds.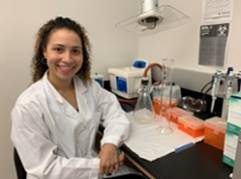 Rayna Nolen
Ph.D. Student
---
My role in this project is to quantify the abundance of PFAS compounds in water and biota from Galveston Bay following the Deer Park ITC fire. So far, I have analyzed water samples that were collected on a monthly basis beginning about two weeks after the fire (March 2019), through December 2019. I am currently analyzing tissue samples from commonly eaten fish species from Galveston Bay, that were caught in the months following the fire. This work will help us determine the health of the Bay ecosystem after the Deer Park fire.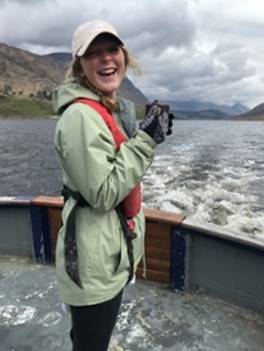 Sarah Davis
Ph.D Student
---
Hi! I am Sarah Davis, one of the Ph.D. students working on the TGLO project here at TAMUG. My research aims to determine the effects of perfluorooctane sulfonate (PFOS) on phytoplankton through the assessment of their growth and photosynthetic efficiency. I, with the help of some awesome undergrads and the lab, am currently running bioassay experiments testing increasing concentrations of PFOS on Thalassiosira pseudonana. Though PFOS and PFASs have been heavily researched, there is a lack of knowledge on how these chemicals impact phytoplankton, which are the base of the marine food web and via photosynthesis contribute a large portion of Earths oxygen. After determining the impacts of PFOS on pseudonana, we plan to expand the study to more species of phytoplankton and test the chemical on natural communities of phytoplankton in controlled experiments. We will then continue similar tests on phytoplankton with other chemicals within the PFAS group.
Scientific Outcomes:
Determine how PFASs impact phytoplankton growth and photosynthesis.
Suggest the impact of PFASs on phytoplankton community structure.
Connect the observed PFAS induced changes in phytoplankton to higher trophic levels and the health of ecosystems where PFAS concentrations are relevant to our research.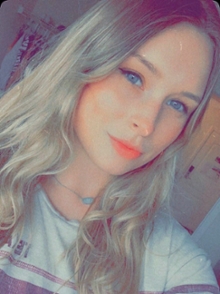 Alexis Mitchell
TIO Research Fellow
---
Howdy! I am a senior Marine Biology major with a minor in Chemistry. My interests involve studying the impacts and physiological effects of manufactured chemicals on marine organisms, including microorganisms such as phytoplankton. My current project will focus on assessing the physiological effects of Perfluorooctane Sulfonate (PFOS) exposure on four phytoplankton species native to the Texas coast. PFOS is a frequently detected perfluorinated alkylated substance (PFAS), a group of manufactured chemicals that are found ubiquitously in the environment. PFASs are persistent, have the potential to bioaccumulate, and are suspected to have adverse effects on living organisms. Understanding the physiological effects of PFOS on native Texas phytoplankton groups is an important step in understanding the impacts these chemicals have on Texas wildlife and coastal economies.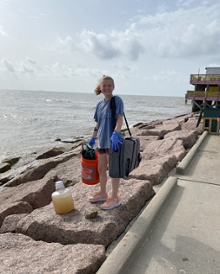 Shaley Klumker
TIO Research Fellow
---
Howdy! I have been an undergraduate student researcher here in the Phytoplankton Dynamics Lab since Spring of 2021 and have spent time as a volunteer, lab technician, fellow, and most recently, research assistant. I am currently pursuing my undergraduate degrees in Marine Biology as well as Marine Fisheries. My areas of interest involve ecology, toxicology, and conservation of coastal and estuarine ecosystems. I am currently conducting research under the guidance of Ph.D. student, Sarah Davis.
My research project involves studying the impact of PFOS, a toxic, persistent pollutant, on natural phytoplankton communities found in Texas coastal ecosystems. I am currently working on my undergraduate thesis over this research, which will be available for public access following a 2 year embargo, in the meantime I plan to co-author publications relevant to the research I have been working on under Sarah along with my undergraduate colleagues Alexis Mitchell and Chris Pryor.