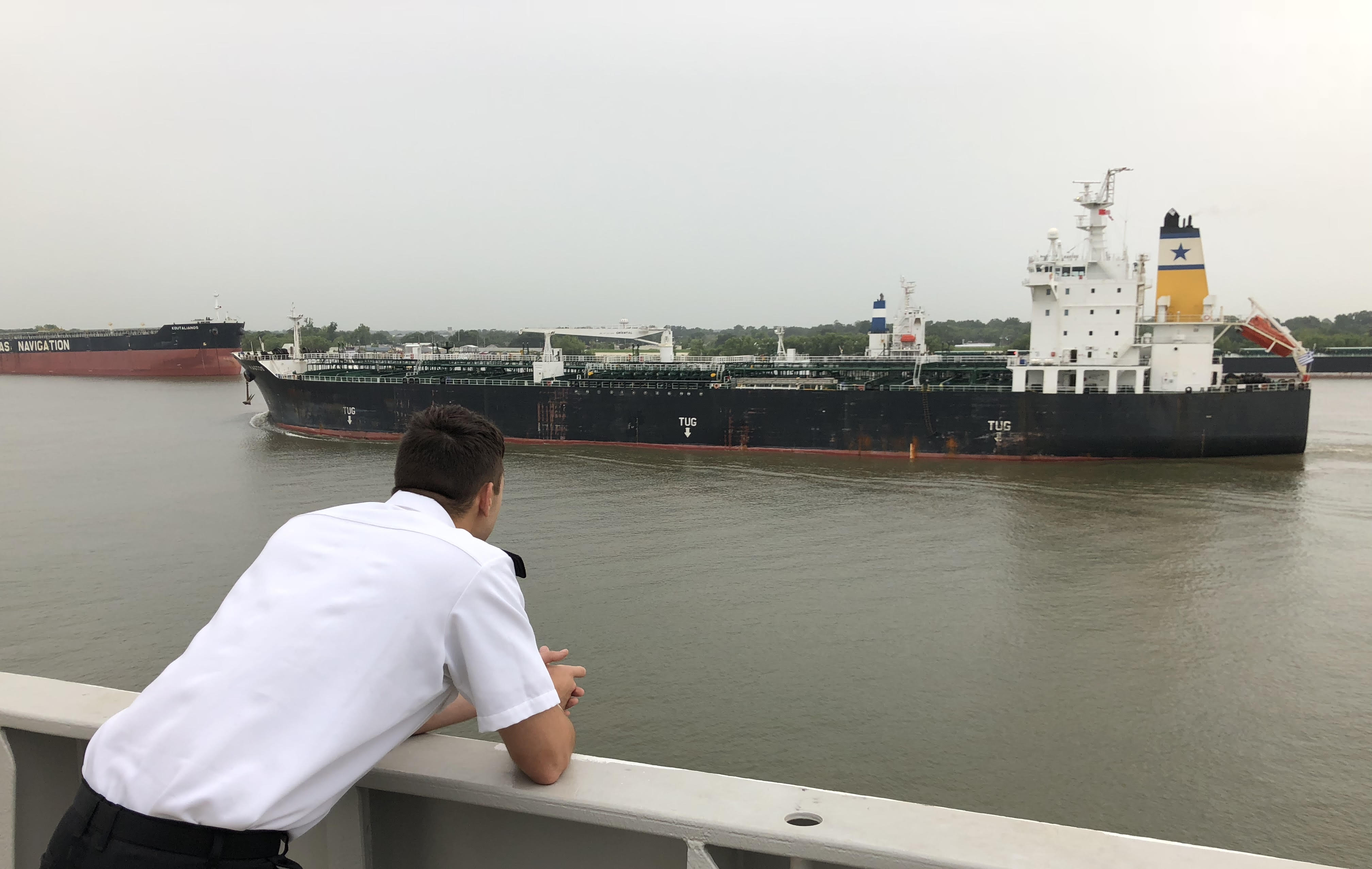 Commercial Sea Term Documents
Commercial Sea Term Application

*

  

Applications for Fall 2020 will be open from 01 JULY 2020 to 15 JULY 2020 

Shipping Documents

Cadet Shipping Handbook (Coming Soon)
 

Emergency Contact
In addition to the contacts provided for the Texas A&M Maritime Academy, other campus resources are:

TAMUG Police Department (409) 740-4545
Corps Office (409) 740-4866
Counseling (409) 740-4736
RADM. Michael Fossum (409) 740-4408
---
For questions, contact: tamma@tamug.edu
*Application link available when the process opens. 
Texas A&M Maritime Academy is committed to providing quality experiential learning opportunities for all of our cadets.  As a means to accomplish this, we encourage our license option cadets who have successfully completed MART/MARE 200 to apply for Commercial Sea Term (MART/MARE 350) in lieu of Summer Sea Term (MART/MARE 300).
This commercial sea term includes the benefit of working in an operational environment on a commercial vessel for an extended period of time, but without the benefit of the support we have on the training ship to assist them with their academic sea-term projects.
A competitive application process will be used to vet candidates for this opportunity. The purpose of this competitive application and selection process is to ensure all cadets have an equal opportunity for commercial billets based on academic performance, discipline and conduct, leadership, and the demonstration of Aggie Core Values.
This document outlines requirements for eligibility, the application process, elements for scoring and ranking, and the billet selection process. The United States Coast Guard requires us to scrutinize each opportunity to ensure the vessel meets designated tonnage and operational suitability requirements to meet academic and program objectives. We strive to pair cadets with companies which meet their desires, including niche areas such as Tankers, DP, Tug and Tow, or LNG.
Commercial billets for MART/MARE 350 obtained outside the purview of the academy, whether by the cadet, their family/friends, or any additional third party, are not guaranteed to a certain individual. All eligible cadets have an equal right to compete for a commercial billet, and as such special consideration or preference will not be given.
Cadets will only be registered in MART/MARE 350 by following this application and selection process. Due to the uncertainty of the availability of commercial sea term opportunities, cadets should also register for MART/MARE 300.
The following requirements will determine eligibility to participate in this optional program.
Must have passed the pre-requisites as outlined by their academic advisor for the current year, including MART/MARE 200.
Must have a minimum overall GPA of 2.5 at the end of the previous semester, unless a cadet receives Academic Department Head approval under extenuating circumstances.
Must be up-to-date with maintenance and watch hours.
Must have written approval from the following:

Academic Department Head
Commandant
Chief Mate or Chief Engineer

Must be in good standing at time of application and for duration of the commercial sea service term.  "Not in good standing" is defined in Student Rule 27.1.2 
Cadets will not be considered for this program if they have received the following sanctions:
Have been found responsible of violating the Aggie Honor Code resulting in an F*.
Have ever been found responsible for a conduct violation resulting in Corps or University:

Suspension or Expulsion
Conduct Probation, Conduct Review, or Restrictions. After the specified period of time for the sanction has ended, the cadet may petition for a waiver based on subsequent conduct.
Loss of Campus Housing Privilege
Deferred Loss of Campus Housing Privilege or Campus Housing Probation. After the specified period of time for the sanction has ended, the cadet may petition for a waiver based on subsequent conduct.

Is currently under an Interim Suspension or Interim Restrictions pending the conclusion of the conduct investigation process.
Letter of enrollment block which has not been cleared.
If a cadet was previously sanctioned under one of the conduct violations listed above and the specified time of the sanction has expired, the cadet may petition for a waiver based on subsequent conduct. The cadet must submit this letter with the application packet during the in-person review process. The Commandant will review and provide recommendations and/or justification to support or deny the appeal.