Trident Hull Plating August 2015
August 25, 2014 GEO Shipyard New Iberia, LA
On our recent visit to GEO Shipyard the Trident hull has come along way. All of the hull framing is complete and the plating is well underway. This gives a great view of what the completed hull will look like. You can now really see the canoe shape to the hulls giving them the efficiency we desired.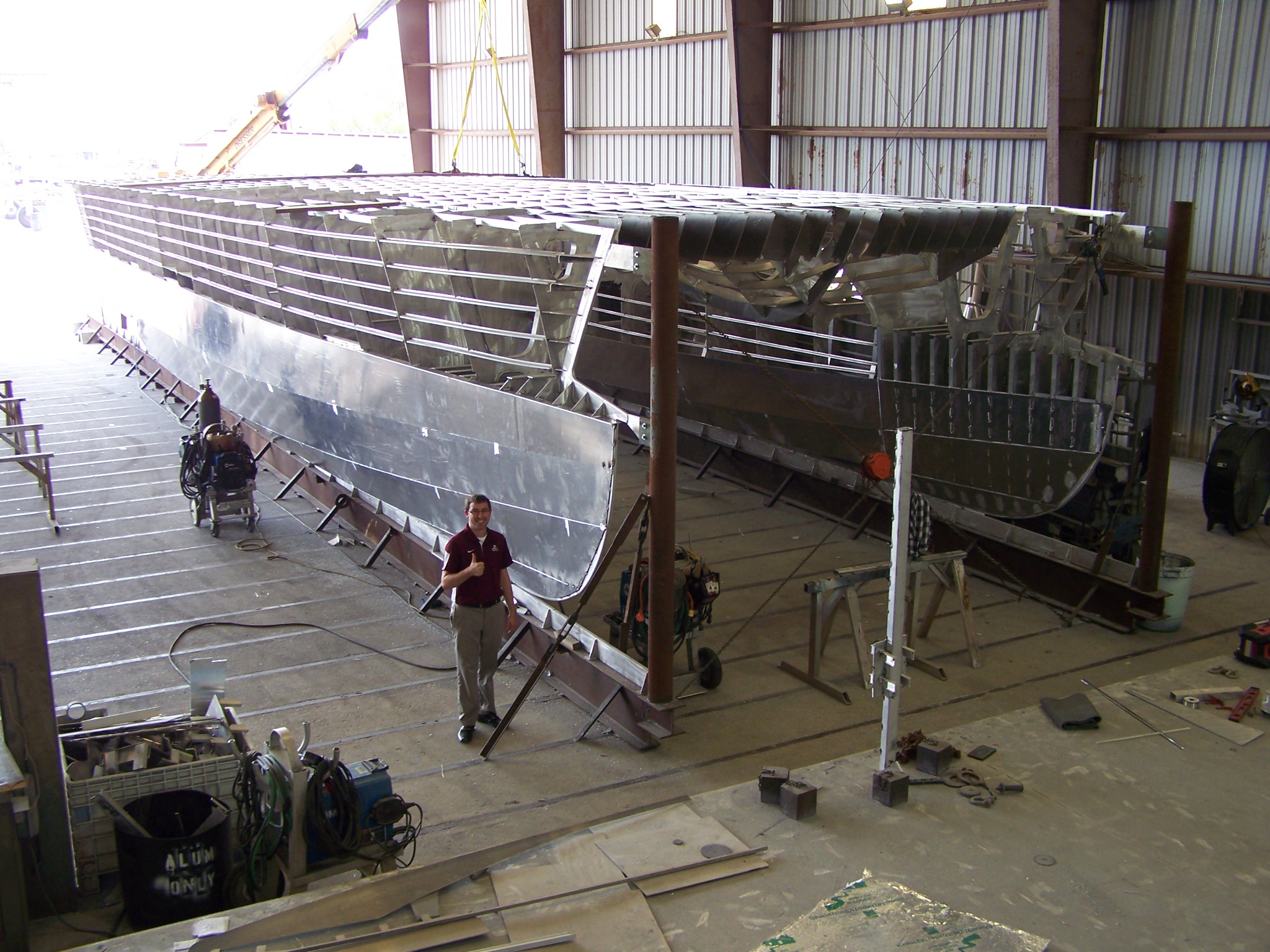 Trident Hull from the bow looking aft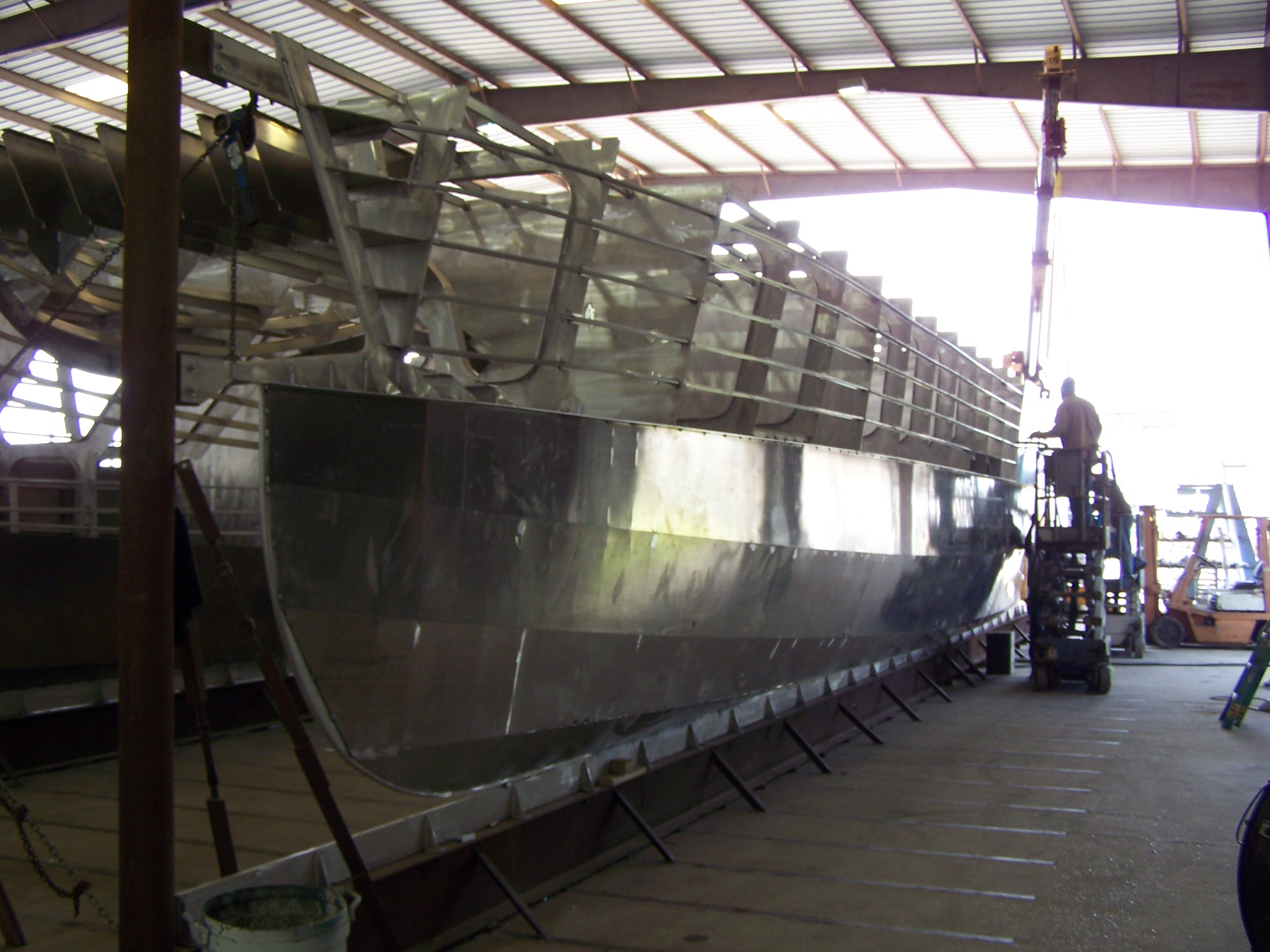 Trident port bow looking aft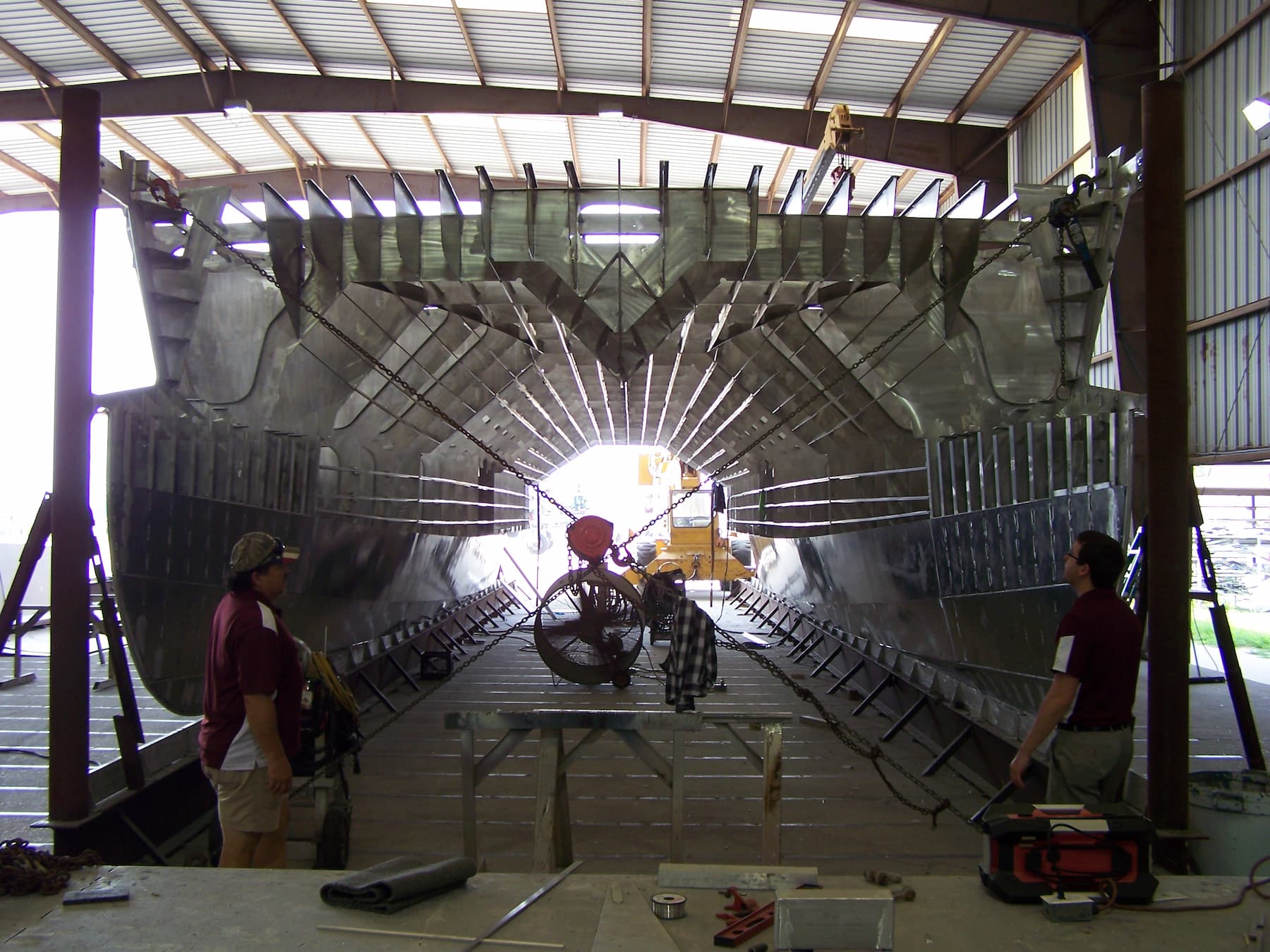 Trident hull tunnel looking aft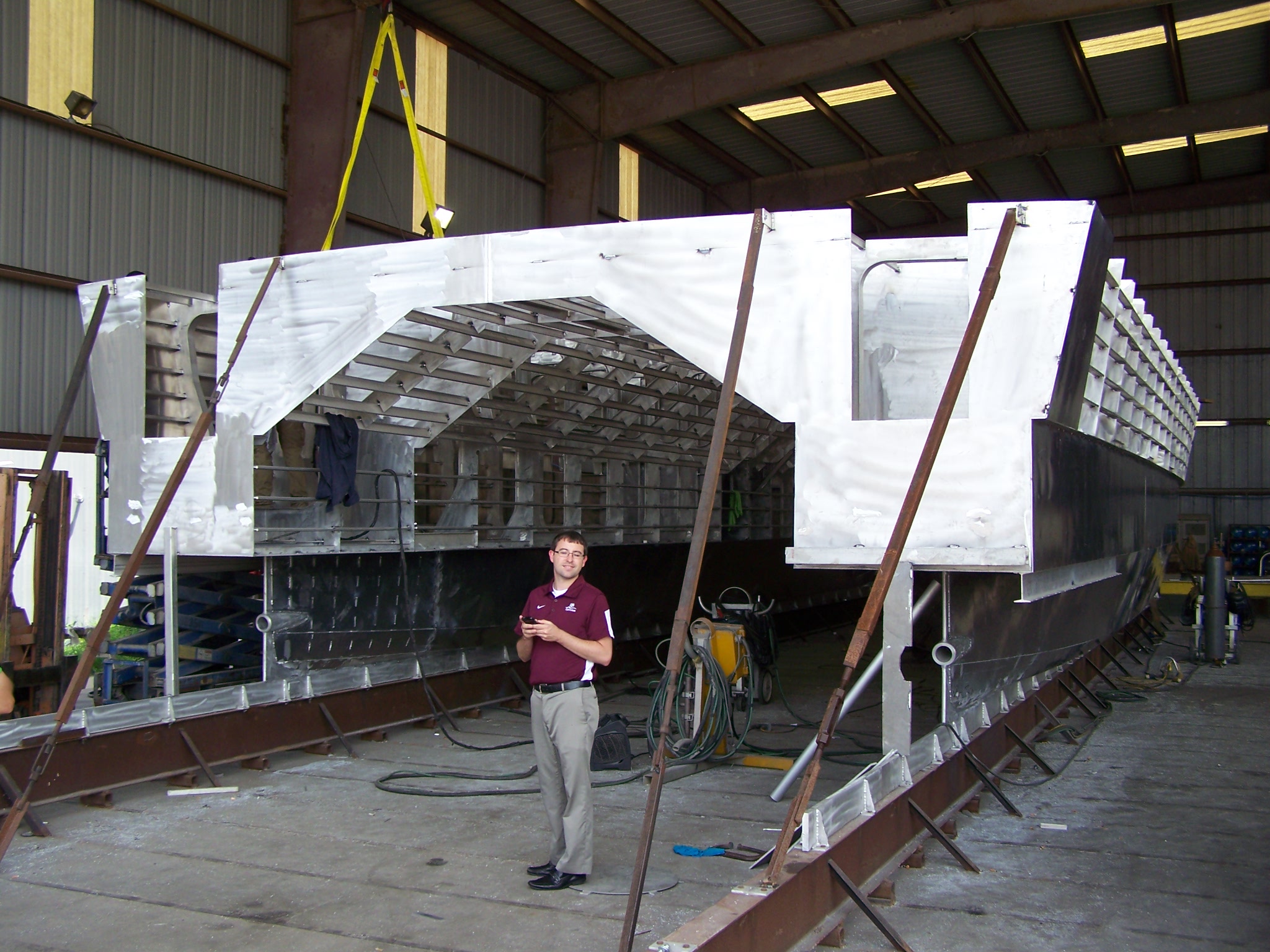 Trident stern looking forward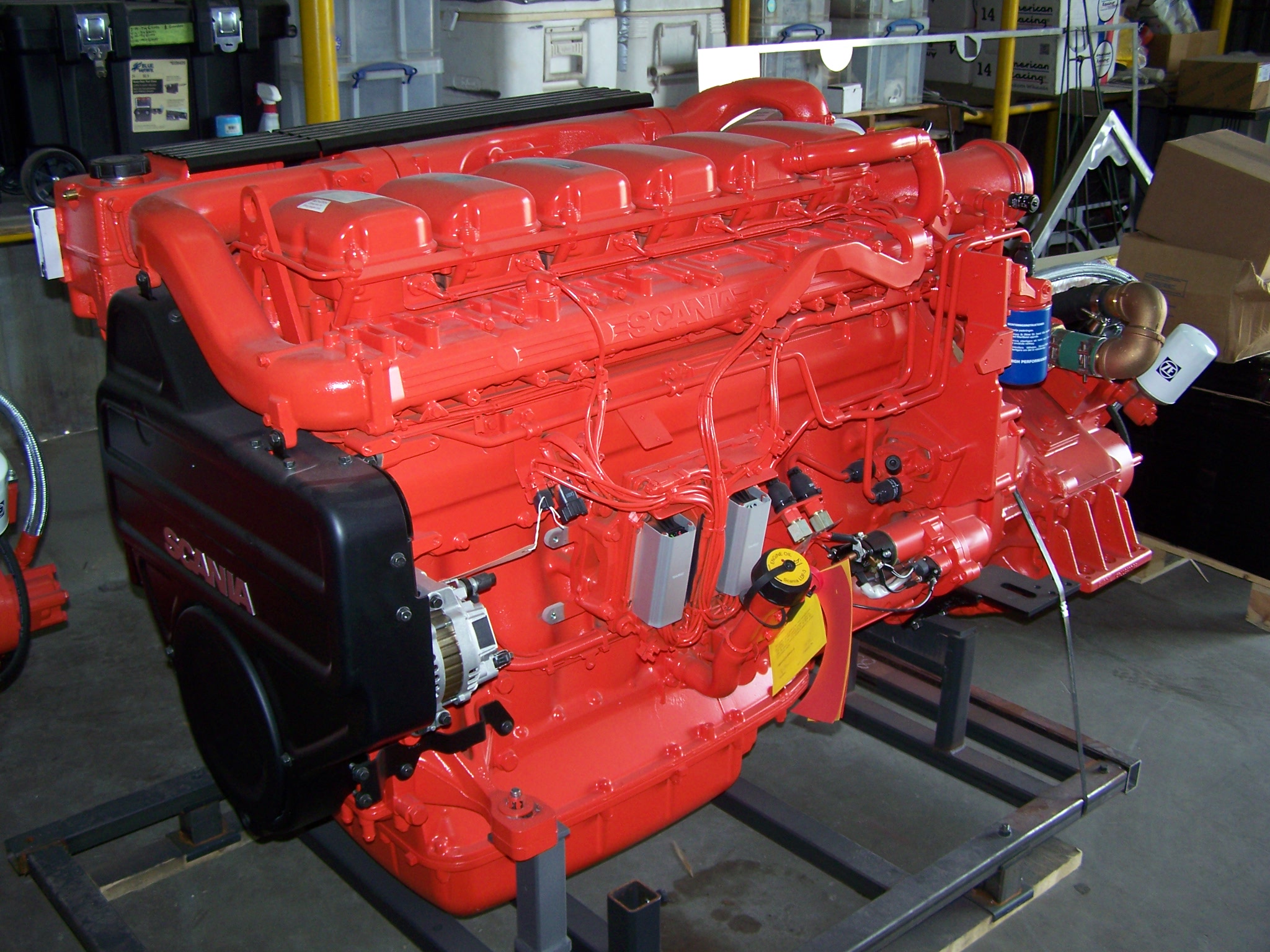 Trident main engine 6 cylinder 550hp turbo charged Scania Marine Diesel
R/V Trident interior finishes
At GEO the R/V Blake is nearing completion and we toured the similarly designed vessel. The Blake and the Trident will have the same interior finishes so we were able to get a good look at the fit and finish and what the Trident will look like when complete.
All durable material but in an inviting nautical design.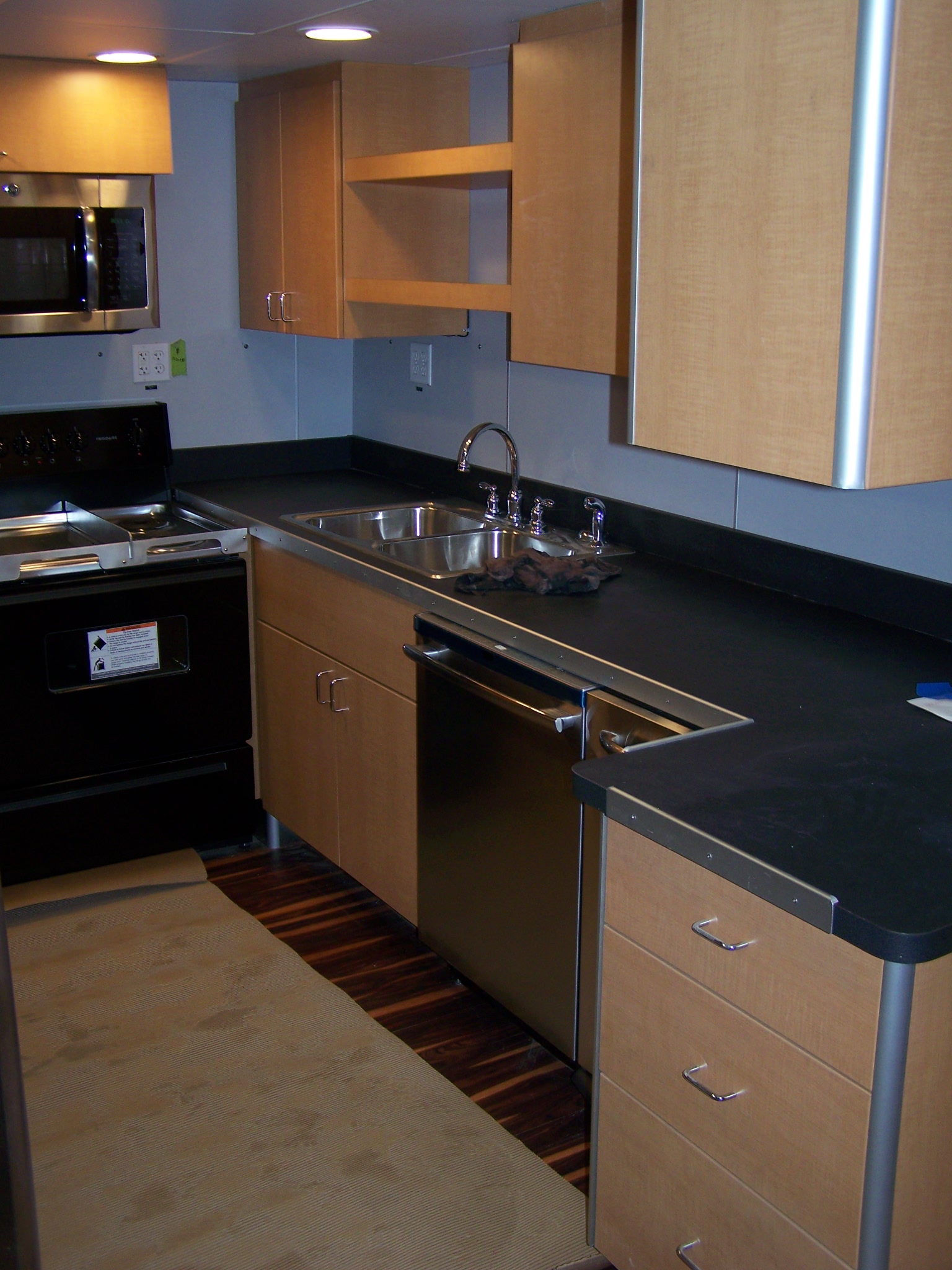 Galley finishes (Installed equipment will be different on the Trident)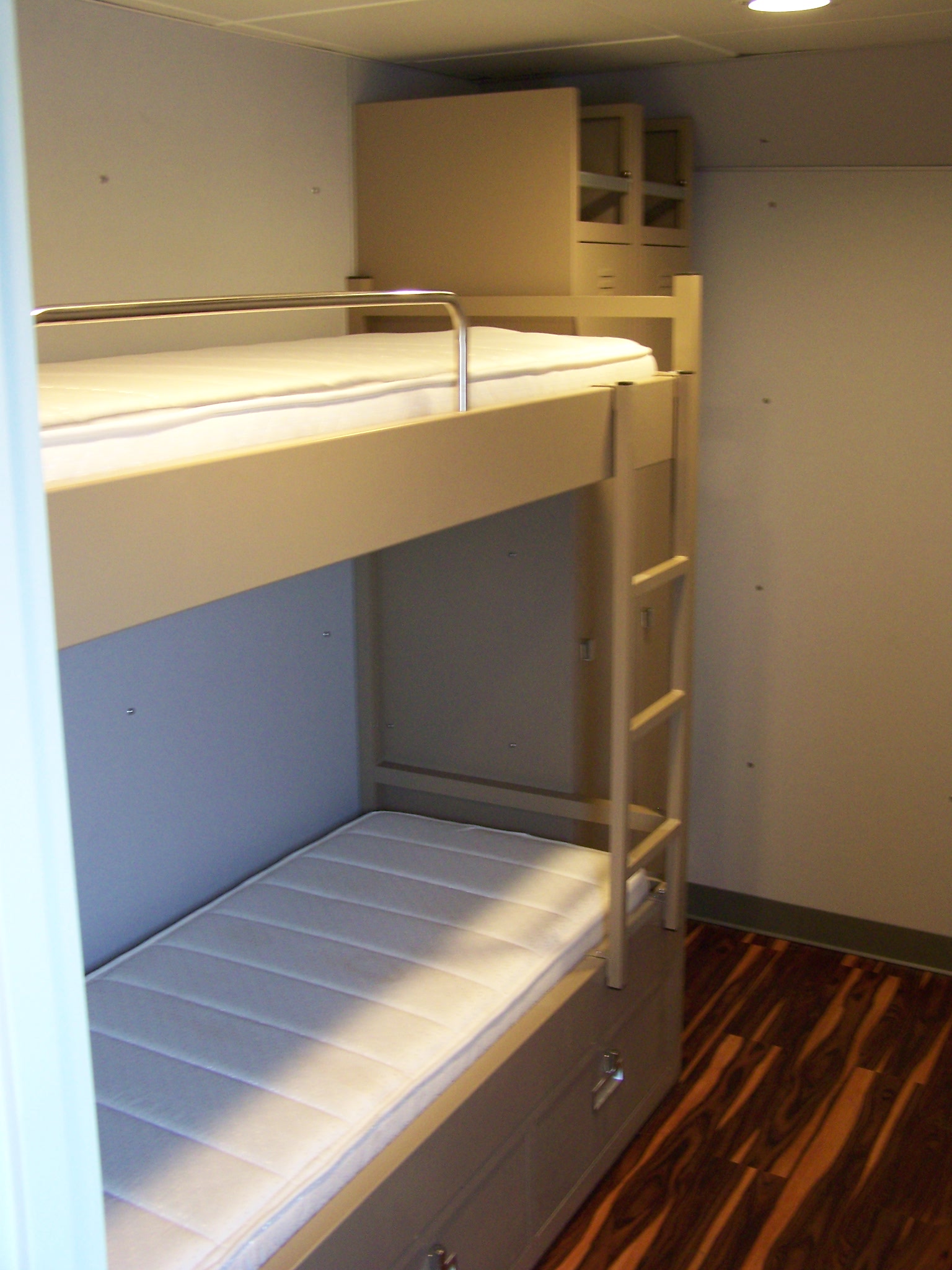 Bunkroom Finishes (Trident bunks will be identical)
Galley table (Trident seats will be maroon)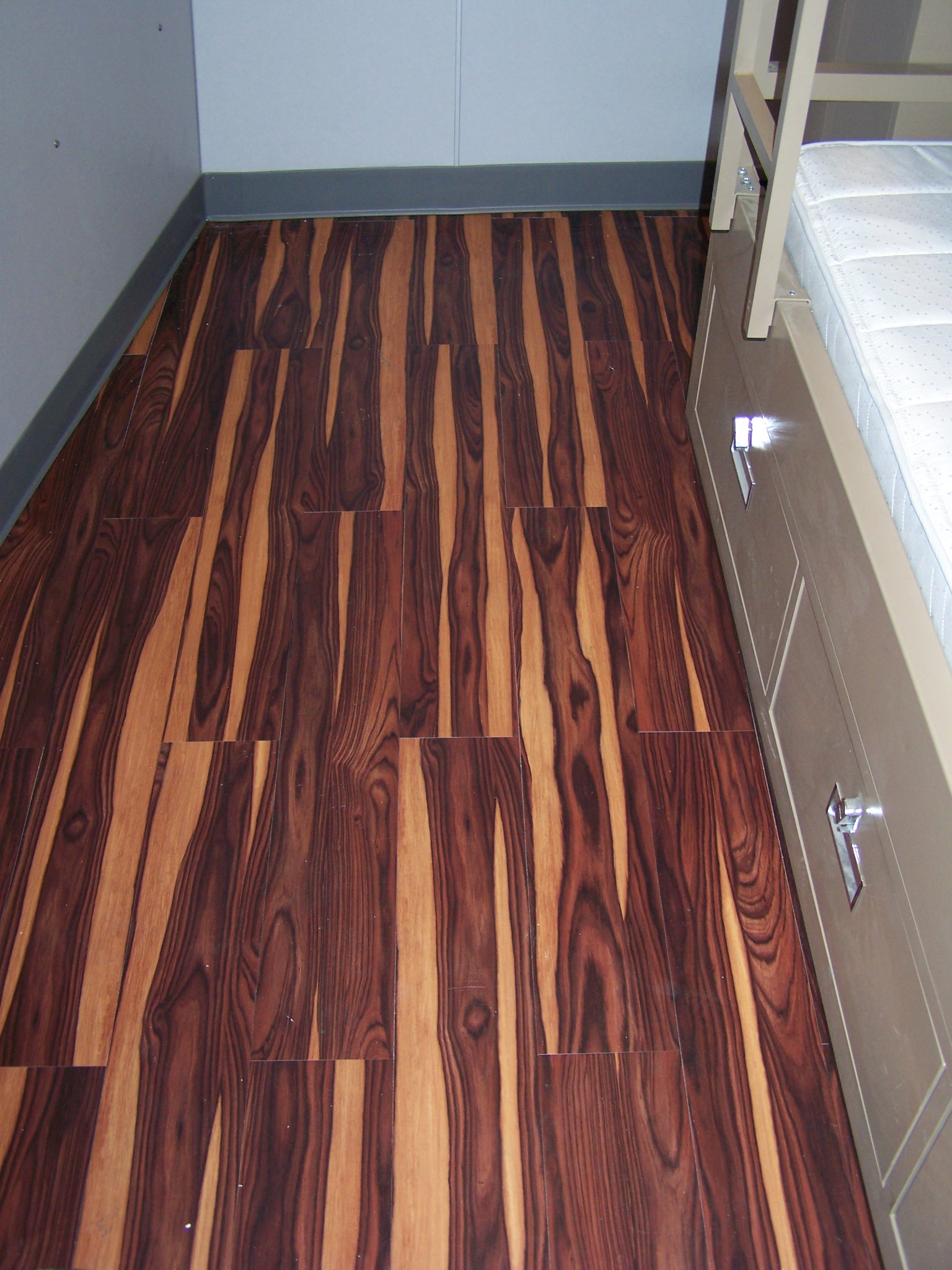 free-floating rubber decking in wood grain finish