Capt. Steve Brown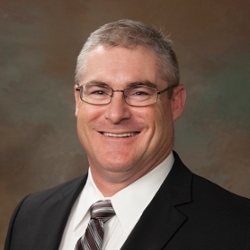 Captain Stephen Brown hails from Virginia Beach, VA and was raised on the waters of the Chesapeake Bay and Atlantic Ocean. Steve joined the United States Coast Guard in 1991 with the desire to learn navigation and ship handling. He started his service assigned to the US Coast Guard Cutter (USCGC) DAUNTLESS from Jun 91-Jun 93, home ported in Miami, FL. During this time, Steve certified as a Helicopter Tie-Down Team Member, Rescue Swimmer, Law Enforcement Team Member and Quartermaster of the Watch. He then transferred to the USCGC METOMPKIN (Jul 93-Oct 96) and then USCGC DALLAS (Oct 96-Jul 97) both home ported in Charleston, SC where he qualified as a small boat coxswain and signalman and earned the rate of Quartermaster.  
Aboard the USCGC JUNIPER (Aug 97-May 99) home ported in Newport, RI, and USCGC SLEDGE (May 99-Jun 02) home ported in Baltimore, MD, Steve worked on the ships as a navigator and aid positioning operator as both ships are Buoy Tenders. Aboard the USCGC CHASE (Jul 02-May 05), home ported in San Diego, CA Steve was the Navigation Department's lead instructor for the newly installed Ship's Command and Control System. He qualified as a Deck Watch Officer and was promoted to Boatswain's Mate 1st Class after the Coast Guard merged the rating of Quartermaster into Boatswain's Mate. Aboard the USCGC MOBILE BAY (Jun 05- Jun 08) home ported in Sturgeon Bay, WI, Steve was promoted to Chief Boatswain's Mate and was the Lead Navigator and a Deck Watch Officer. He was relied upon to instruct the new Deck Watch Officers in the operations of the ship and later in ice breaking maneuvers.  
Steve's last ship was the USCGC KATHERINE WALKER (Jun 08-Jun 11) home ported in Bayonne, NJ. Here, as the 1st Lieutenant and Navigator, he was in charge of the overall appearance of the ship, the deck crew, Aids to Navigation service scheduling, and voyage planning. He earned qualifications as a Buoy Deck Rigger, Crain Operator, Safety Supervisor, and Buoy Deck Supervisor. The Marine Safety and Security Team (MSST 91104) Galveston, TX was the one land unit he was assigned to. He served there as the Training Chief and Deployment Team Chief until his retirement as a Chief Boatswain's Mate in 2012 The many different missions Steve played a part in during his Coast Guard career were Alien Migration Interdiction Operations, such as Operation Able Manner and Operation Able Vigil, Joint Military Operations Restore Democracy and Uphold Democracy in Haiti, Counter Narcotic Operations in the Caribbean Sea and the Pacific coast, Fishery Law Enforcement in the North Atlantic and Pacific Oceans and Bearing Sea, Search and Rescue, Buoy Tending, Ice Breaking Operations on the Hudson River and the Great Lakes, Presidential and V.I.P. Security Operations, and Hurricane Recovery Operations (Hurricanes Andrew, Miami, FL and Floyd, Atlantic Beach, NC) .
In 2012, Steve tried offshore Seismic exploration for his next career. Working as a Navigation Operator for Fairfield Nodal aboard the ship European Supporter, Steve learned the workings of offshore seismic industry quickly. Though the work was on the water and was challenging, it wasn't fulfilling. With a desire to drive boats, Steve made another career change in 2014 to Texas A&M University at Galveston as the Vessel Operations Manager for Marine Education Support and Safety Operations.