Impact of A Gift    
You can support Texas A&M University at Galveston in many ways, and very few methods require a lump-sum check. When you invest in the university, you make a difference for our state, nation, and world. As we look toward the future, we know that the generosity of those who invest in Texas A&M will make a tremendous impact on our university's success. 
Some of the best and brightest high school students can't afford today's tuition without scholarships. New construction also rarely occurs without the generous support of our donors. The gifts we receive help determine our campus's future by helping us to encourage and attract the best and brightest students, as well as obtain and retain the best faculty. Your support of Texas A&M University at Galveston helps to ensure continued Sea Aggie excellence.
Our students are the lifeblood of this campus. You support helps shape their futures by providing scholarship funding; currently more than half of our students need financial assistance. A scholarship enables students to concentrate on the most important part of the college experience – learning. Scholarships are the best way to directly impact the life of a student and help attract students with proven academic credentials, leadership and potential. Scholarships come in all shapes and sizes - endowed gifts, one-time gifts, gifts to the general scholarship fund, and gifts to specific parts of Aggie life like Summer Sea Term, study abroad, Aggie rings, and student organizations. 
"...this scholarship has helped ease some of that burden greatly and helped me to continue to push for what I really want out of this whole experience." - Justin Brady '23, scholarship recipient
A strong faculty backbone is critical to ensuring that Texas A&M University at Galveston continues to deliver the best educational experience for all Aggies. Top-notch faculty members attract not only other superb professors but also superb students. The best and brightest faculty members promote success for students in the classroom and in the world.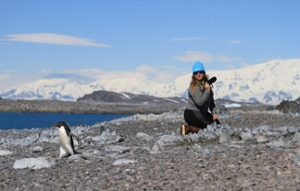 Through gifts to the Texas A&M Foundation, you help attract high-quality faculty to the university, increase retention, and enhance creativity and productivity. Because state funds cover only basic faculty requirements, private support is more critical than ever. 
Private support affords faculty recipients greater opportunities, which ultimately allows them the best opportunity to impart their knowledge on our students. Your support for our faculty can take many forms, including Endowed Chairs and Endowed Professorships. Your contribution ensures that the faculty of Texas A&M University at Galveston is among the very best.
"The flexible Mitchell Chair funds allowed me to travel to the Netherlands and develop long-term relationships with Dutch academics. These relationships have allowed numerous joint flood reduction research projects and student exchanges." - Dr. William J. Merrill, Director of the Center for Texas Beaches and Shores, George P. Mitchell '40 Chair in Marine Sciences
"The George P. Mitchell '40 Chair in Sustainable Coasts has accelerated my research and career trajectory. Without this honor, I would not have been able to develop a successful program on sustainable and resilient coastal communities." - Dr. Samuel D. Brody, George P. Mitchell '40 Chair in Sustainable Coasts
Texas A&M University at Galveston is known for small classes, innovative teaching and classroom experiences, and a campus culture that encourages students to be involved, be a leader, and gain first hand experience to help them in the real world. Endowments and gifts to benefit programs on campus, both academic and recreational, significantly impact the student and faculty experience, and help enrich the campus environment our students know and love. 
Donors have funded and supported programs on campus based on their interests and passions, their own student experience, or to address a missing opportunity for students and faculty. Gifts can be focused specifically for a group on campus, like the Peter D. and Kathy B. Huddleston TAMUG Maroon Delegates Fund which supports our premiere student ambassador program, the Maroon Delegates. Gifts can also help establish funds to address financial burdens for students, like the Texas A&M Maritime Academy Sea-Term Fuel Fund, which was created Capt. Augusta "Gussie" Roth '96 to help offset training vessel fuel costs for cadets who spend time training at sea.
Your gift creates something new for students and faculty to benefit from for years to come, which means that the impact continues to grow as well. These types of gifts allow a department, club, or campus program to use the funds for specific priorities and needs. Exceptional programs attract and retain exceptional faculty, who, in turn, attract the best graduate and undergraduate students.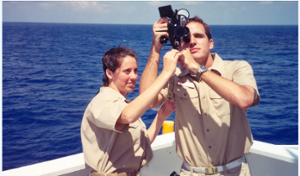 "I hope my fuel endowment will grow over the years to keep cruise costs low. I want to show maritime academy students that Texas A&M and its former students care about their quality of education."
– Capt. Augusta "Gussie" Roth '96, Maritime Transportation Department Head at Texas A&M University at Galveston
Texas A&M University has committed to growing its Galveston campus by adding new facilities. Through donor support, the MAIN Academic Complex and Aggie Special Events Center, were completed in 2018. These new buildings now equip our students and faculty with the best technology, laboratories and classroom space—all required to learn and conduct leading edge research in this vibrant maritime and marine environment. Your support, both past, present, and future, will have a lasting impact as our future graduates go on to support the ever-evolving needs of our region, our state, our nation and the world.
Support for the campus may come in the form of a contribution to the construction of a new facility, the outfitting of a laboratory, the donation of a boat, or even the addition of a collection of works to the library. Capital support to improve the learning and living environment for our Sea Aggies through the building of new facilities and the maintenance and renovation of existing buildings is vital to our future.
To find out more about making a physical impact on campus, visit the Campus Legacy page.
"Texas A&M University at Galveston has undergone significant growth and development in recent years, further solidifying our reputation and presence as one of the premier marine-oriented campuses in the nation. Our leadership, faculty and staff are dedicated to student success and excellence in all that we do. The addition of several state-of-the-art facilities has significantly enhanced the quality of teaching, research, learning, student life and the campus experience."
– Col. Michael E. Fossum '80, Chief Operating Officer, Texas A&M University at Galveston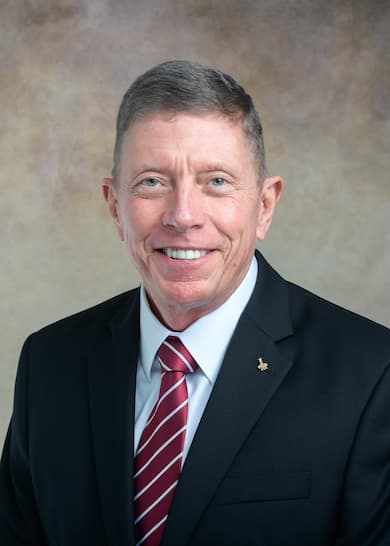 The impact our donors and supporters have on campus is tangible, visible, and meaningful. Our primary goal is to help you identify and support your Sea Aggie passions, but we also want you to be able to experience the impact your gift has on our campus. The relationship you have with the campus extends much further than financial support - donors are part of our campus community as a whole. Each year, the Development Office hosts an Endowed Scholarship Reception, which allows us the opportunity to recognize and thank our donors. The evening gives donors the chance to meet their scholarship recipients, share a meal with current students on campus, and the opportunity to see their gift in action. 
Our hope is that our donors will receive some in-tangible benefits from their gift to campus. As our guest speaker at the Endowed Scholarship Reception in 2022, one of our donors shared a list of in-tangible benefits he and his wife have received by being donors to Texas A&M University. The list below highlights some of those in-tangible benefits:
We receive the blessing of helping a student achieve their goal of a degree from TAMUG or TAMU.
We have been blessed with some great relationships with the students that have continued even after they have graduated.
We have been able to honor the memory of our parents in a way that will continue for as long as TAMUG and TAMU are in existence.
Hopefully, your and our scholarships are the "seed" for these students here tonight to think about creating their own endowed scholarship in the future to benefit more students by "giving back".
Creating a scholarship supports three of the six Core Values of Texas A&M-Excellence, Leadership- "Follow Me", and Selfless Service- "How can I be of service?"
"Perhaps these intangible blessings do not mean the same to you as they do for us, BUT we would encourage each of you to think about how you have been blessed by your decision to give.  If you can touch just one person's life, it is worth it. Brenda and I would also encourage each of the scholarship recipients to take the time to see how your life has been changed because of a donor deciding to "Make A Difference"." – Glenn Dresner '69 and Brenda Dresner, Endowed Scholarship Donors
The impact that individual donors have on campus is tangible. Whether it be a new building, creating a scholarship, donating money, or participating in campus events, the donor impact on campus goes far beyond financial support.
We encourage you to visit the Texas A&M University at Galveston Newsroom to see this impact first hand, and to see what incredible things our campus, students, faculty, staff, and alumni are doing each and every day.