Grad Studies Chats
Weekly via Zoom starting March 31, 2020
Tuesdays at 2:00 PM and Fridays at 9:00 AM
We want to stay in touch with you all even though RGSO is working remotely. Starting next week we will be hosting open chats on Zoom every Tuesday at 2pm and Friday at 9am.
Please stop by and say Hi, let us know how classes are going, ask us questions about your degree plan, let us know how life is going while we are all socially distancing from one another.
Please use this time to reach out to us about anything- academic or not.
Can't wait to see you all on Zoom!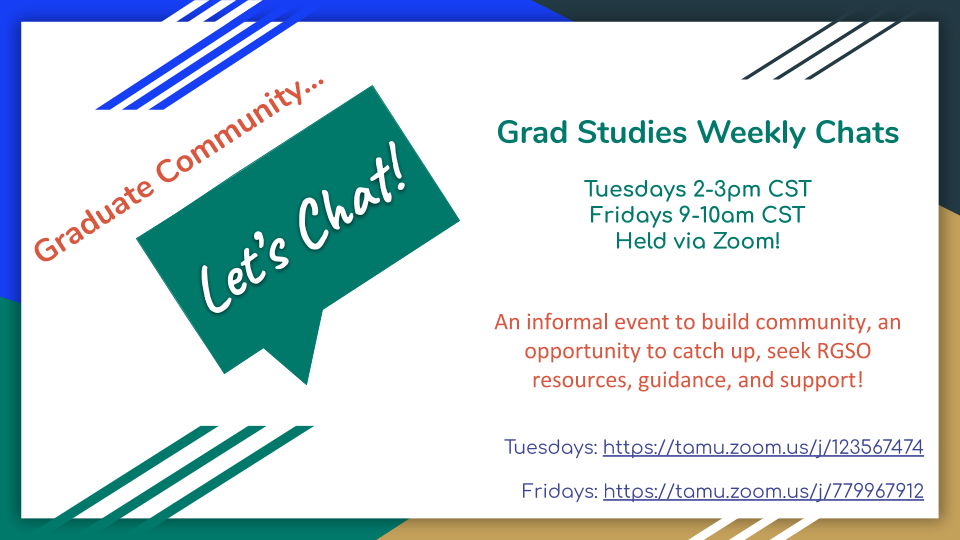 Symposium Workshops
April 6, 2020 and April 8, 2020 7:00-9:00PM CST
Sign up through TutorTrac!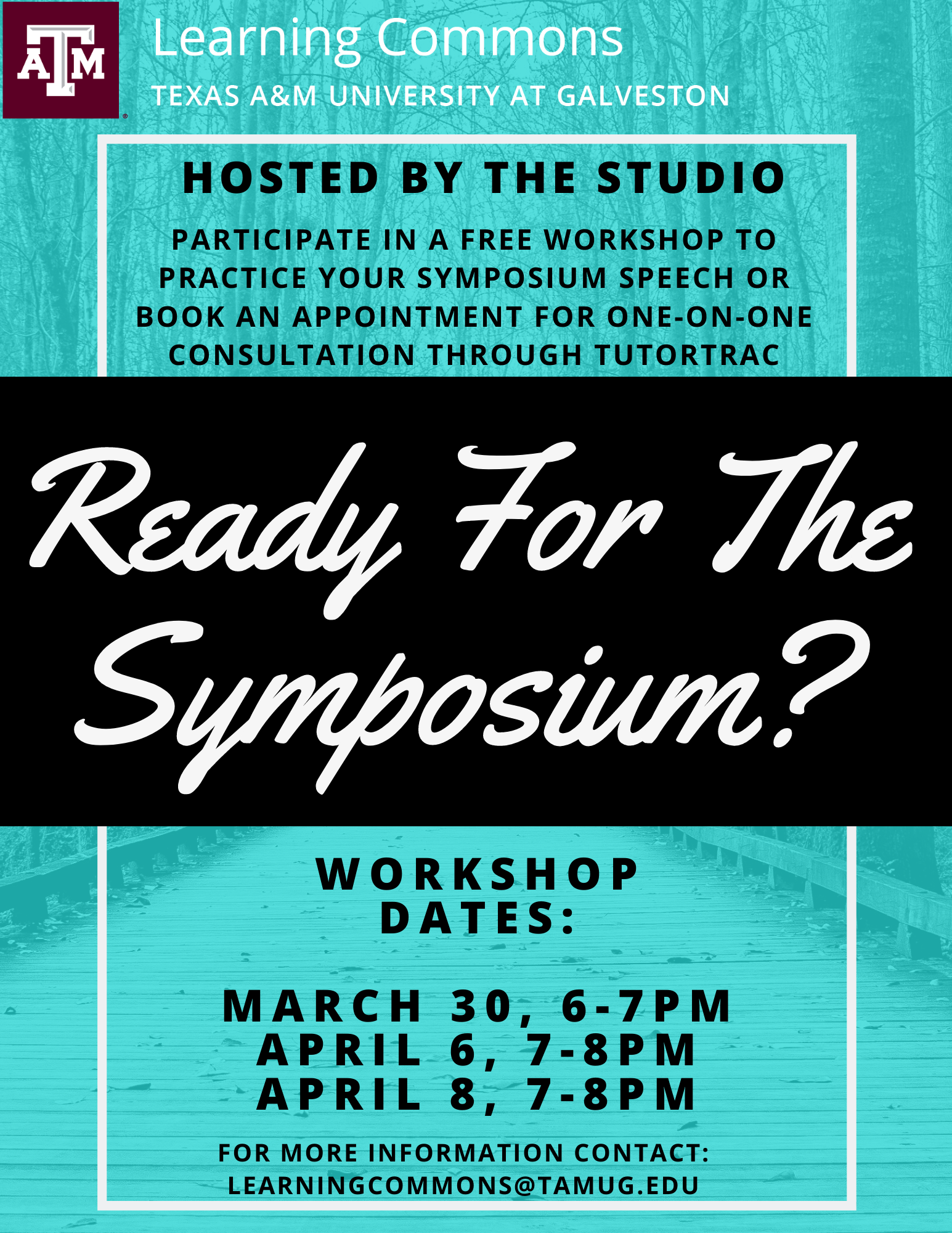 Student Research Symposium
https://www.tamug.edu/research/Symposium/index.html
Texas A&M University at Galveston (TAMUG) presents its 16th Annual Student Research Symposium on April 21-22, 2020.  The Symposium is open to all TAMUG students with lightning talks and posters sessions for undergraduate and graduate students. Participants are encouraged to present results from their current research projects, even if it is preliminary research as these presentations provide the student researcher the opportunity to discuss their research with other participants and faculty.  In addition, the Symposium provides a venue for the exposure of student research to the broader TAMUG community. 

There is no registration fee for the Symposium. Posters must be submitted to the Research & Graduate Studies Office by the listed deadline of April 15, 2020.