Dr. Antonietta Quigg Selected for Southeast Conference Academic Leadership Development Program    
Tweet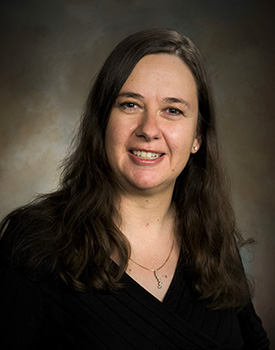 Texas A&M University has selected Dr. Antonietta Quigg, associate vice president for Research and Graduate Studies, Texas A&M University at Galveston, to participate in the 2016-17 Southeastern Conference Academic Leadership Development Program (SEC ALDP), a professional growth initiative that seeks to identify, prepare and advance academic leaders for roles within SEC institutions and beyond. Dr. Quigg will join three other Texas A&M University faculty and administrators in participating in this program.

"I am honored to have been selected for this program," said Dr. Quigg.  "I look forward to this opportunity to further develop my skills as well as network across the SEC."

The SEC Academic Leadership Development Program is part of SECU, the academic initiative of the Southeastern Conference. The SEC supports and promotes the endeavors and achievements of the students and faculty at its 14 member universities.

"It is our strong belief that helping to prepare administrators for the next phase of their careers has the potential to impact all of higher education, both now and in the future," says SEC Commissioner Greg Sankey. "Our universities make a significant investment in these individuals, and we are proud to work with them through this program."

"Texas A&M University is delighted to have this opportunity to participate again in this year's SEC Academic Leadership Development Program," notes John August, Texas A&M dean of faculties and associate provost. "As a result of their experiences over the coming year, we are confident that our four participants will develop important administrative skills and a richer understanding of the shared academic aspirations of our fellow institutions in the SEC."

This year's first SEC ALDP workshops are being held this week at the University of Alabama and a second one will be held Feb. 22-24, 2017 at Mississippi State University.  Those also chosen from Texas A&M are: David Cairns, department head and professor, Geography, College of Geosciences; Cecilia Giusti, associate professor and associate dean for Outreach and Diversity, College of Architecture and Mark Houston, department head, Marketing, Mays Business School
About SECU

Using its SECU academic initiative, the Southeastern Conference sponsors, supports and promotes collaborative higher education programs and activities involving administrators, faculty and students at its fourteen member universities. The goals of the SECU initiative include highlighting the endeavors and achievements of SEC faculty and universities; advancing the merit and reputation of SEC universities outside of the traditional SEC region; identifying and preparing future leaders for high-level service in academia; increasing the amount and type of education abroad opportunities available to SEC students; and providing opportunities for collaboration among SEC university personnel. To connect with SECU, visit the academic initiative online - www.TheSECU.com; on Facebook - TheSECU; on Twitter - @TheSECU; on Instagram - @TheSECUniversity; and on You Tube - SECUniversity.


###