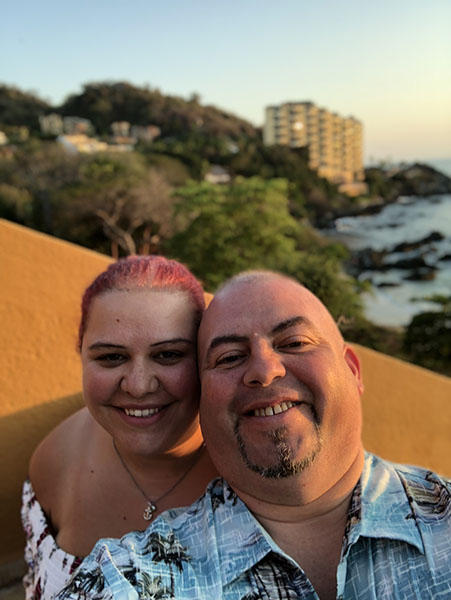 Howdy! My name is Virginia Limon and I am excited to step up and be the newest Editor-in-Chief for The Nautilus. I'm proud to follow in the steps of all the amazing former editors that have done a wonderful job running the newspaper over the years.
My experience is very different from most who have come before me but I hope to bring my knowledge and share it with our current and future staff.
I grew up in a small town north of Houston and I knew I would not stay there. Despite my mom being a longhorn, I knew from a young age that I wanted to be an Aggie. However, unlike most potential Aggies, I wanted to enroll at the Galveston campus. From the seventh grade, I wanted to become a marine biologist like many others at this campus.
The plan was to go to College Station for a year as a biology major and then transfer to Galveston as a marine biology major, graduate in 4 years, and be the loudest and proudest marine biologist to come from this campus!
As with most things in life, nothing went as planned. I did go to Texas A&M University after high school. Due to my own conceitedness, I found class boring and repetitive, stopped going, failed tests, and ended up kicked out of the College of Science. This meant transferring to marine biology was a long shot. Luckily, another department accepted me on a probationary basis and I graduated four years later (five years in total).
For the next few years, I worked, got a masters, and worked some more. I was not happy with what I was doing. I still had the ocean in my soul but not in my life.
As fate would have it, I was laid off. This was just the opportunity (and kick in the pants) I needed to go back to school to do what I should have been doing all along: Ocean Engineering.
It took me several tries because of my freshman year fumble but here I am: a junior studying Ocean Engineering at Texas A&M University at Galveston.
Why The Nautilus? I actually signed up with the intent to help with other aspects and not write. Like other students here, I dislike writing. In my last job, I worked for the marketing/recruiting and web development departments which gave me unique knowledge on how to help run all the behind the scenes tasks. My organizational skills also lend a hand to the newspaper and it's staff.
As I take over the mantel of Editor-in-Chief, I hope to carry on Mylasia Miklas, the previous Editor-in-Chief's, legacy. Mylasia Miklas worked tirelessly to transform The Nautilus into what it is today and will always remain an integral part of this publication's history.
Throughout my time as the new editor, I plan to keep the mission of The Nautilus alive and strong. We are expanding our social media presence, making The Nautilus available to all students by updating our online publications and including a greater student involvement for each issue.