Emotional Support Animals in college
By Sean Chavez '23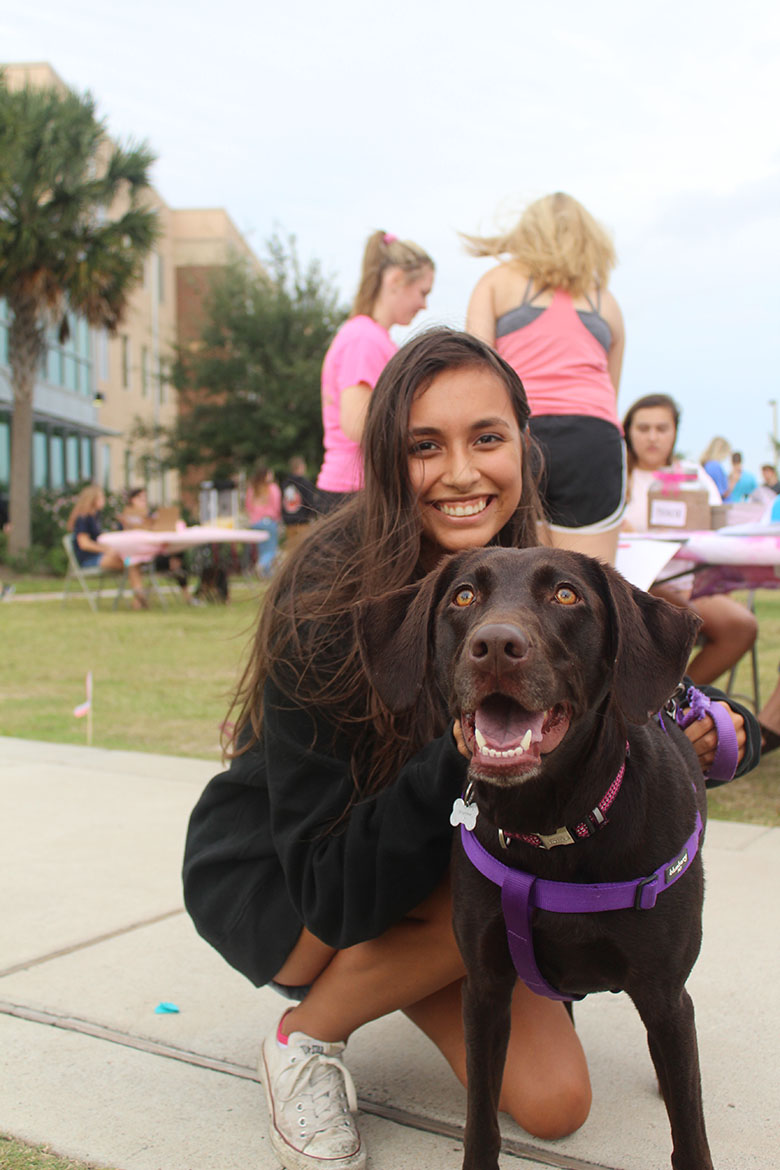 |Photo: Marlee Day, Nautilus Staff
Gabi and her dog, Hazel, enjoy the SOUL Breast Cancer Carnival
Year after year many freshmen attend various accredited universities such as Texas A&M University but, in each class, many freshmen have problems that they bring along with them from their high school career.
To their dismay, students are often denied certain accommodations like having an Emotional Support Animal (ESA). ESA's are to help with problems, like anxiety. Students who rely on ESA's often find that having this accommodation can help them graduate within the top half of their class.
Whenever an ESA accompanies someone with needs such as an anxiety disorder, they are often faced with the stigma that they are "abusing the system" or "robbing the system of its benefits".
Those same students often may not realize that the person with an ESA may be disabled as well. Something else these students often fail to realize is that behind closed doors, the ESA often struggles as much as the person.
The bond that the animal shares with their owner often comes from a shared commonality such as anxiety, and oftentimes the animal aids the human as much as the human helps the animal.
When going to college, students who have ESAs often face situations that elevate their anxiety and stress to a higher degree than when they were in high school.Situations can include moving to a different place where the secure attributes of a familiar setting and the camaraderie of childhood friends is missing.
However, when they try to have an ESA, students are denied because they "are not stressed" or that they are still "adjusting" to college life. If they are denied an ESA, how can they become the students they once were? Or become something better than they were without the support of their ESA?
At the end of the day, people often need an anchor to be healthy, contributing members of society. Some may need more help and assistance. Some may need an animal so that they can be balanced for their next chapter in life.