The Nautilus staff picks: local eats on Galveston Island
By Virginia Limon, '21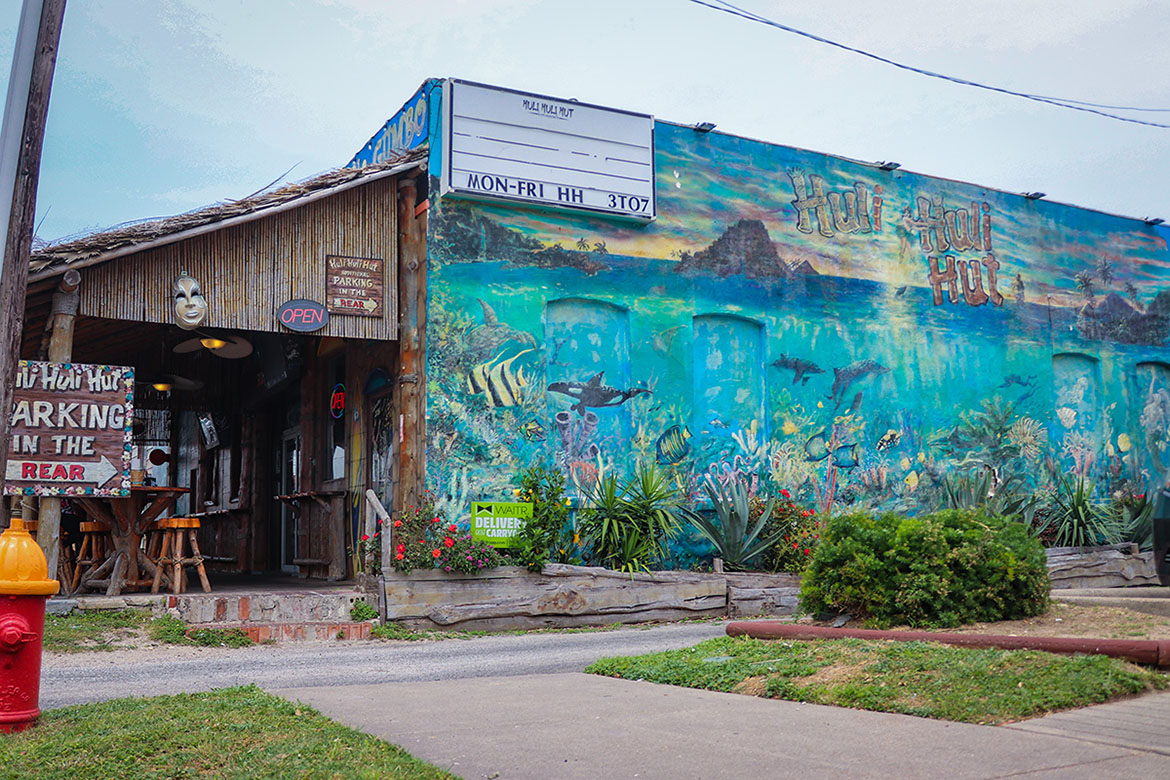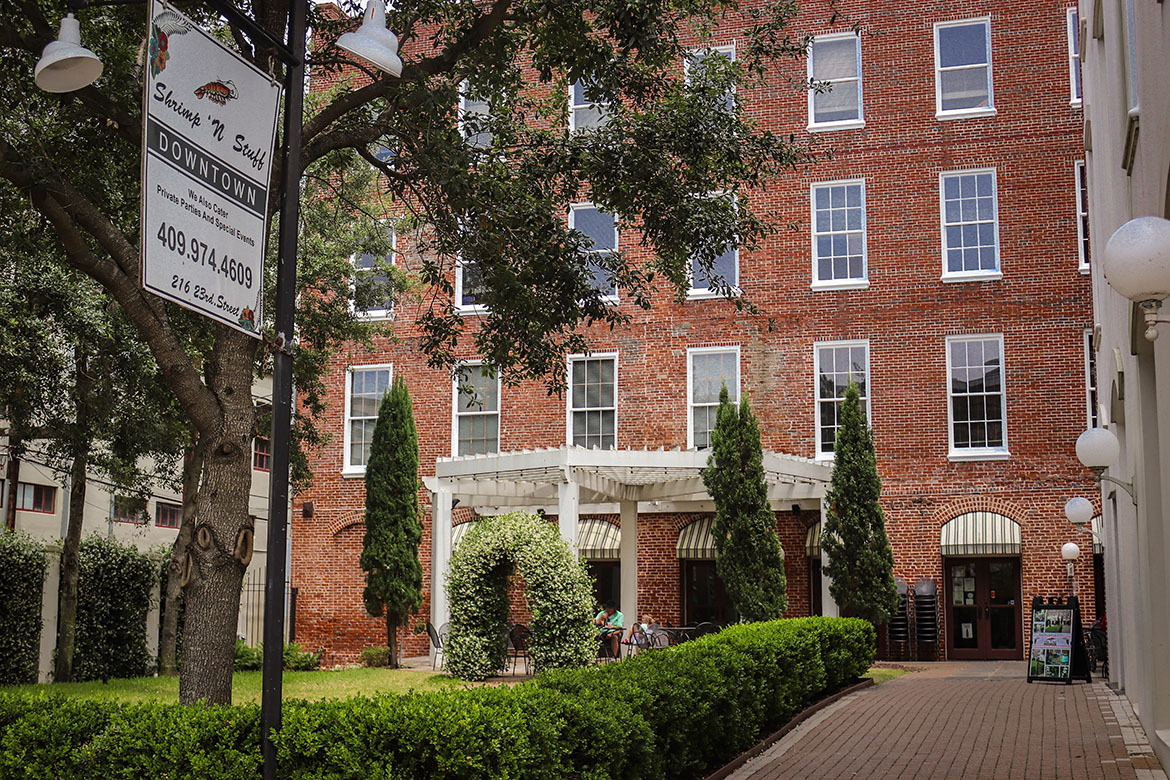 |Photos: Tanner Mallams, Nautilus Staff
Huli Huli Hut & Shrimp N Stuff
Alinoe: Gypsy Joynt
Located at 2711 Market St
Favorite Dish: Shroom Burger
Why is it your favorite restaurant?
     It's the best place to get veggie meals on Galveston Island.
What is this place?
     On the edge of downtown Galveston, this eclectic restaurant's menu is filled with unique dishes such as the Prissy Bertha Sandwich with turkey, mascarpone, swiss, bacon jam, cranberries, apples, and lettuce. They offer many vegetarian and vegan dishes and options such as a housemade lentil patty for their burgers. Don't forget to try out their sweets after your meal!
Faith: Lolo Kai Smoothies & Wraps
Located at 528 23rd St
Favorite Dish: Energy Bowl because of the fresh fruit and coconut milk in the acai make it taste super good
Why is it your favorite restaurant?
     It's my favorite place because it's cool to to hang out at and the food is so refreshing.
What is this place?
     Near the heart of downtown Galveston, you will find a Hawaiian inspired locally owned smoothie and wrap shop featuring fruit smoothies with West Coast and Hawaiian style wraps. They boast real fruit and no syrup in their smoothies.
John & Tanner: Shrimp N Stuff Downtown
Located at 3901 Avenue O
Favorite Dish: John: Fried Catfish with Hush Puppies & Coleslaw
Tanner: Chicken Fried Steak with Green Beans
Why is it your favorite restaurant?
     John: They are a staple of the community and they have good catfish.
     Tanner: I've had a lot of chicken fried steak on the island and they have the best one.
What is this place?
     The downtown location is their favorite location. It's tucked in the block behind a beautiful little green space and offers outdoor seating. Awarded the 2018 Best Seafood in Galveston County, they pride themselves in offering affordable and delicious seafood for over 42 years.
Mylasia: Mosquito Cafe
Located at 628 14th St
Favorite Dish: BBQ Pork Sandwich with Thai Garlic Noodles
Why is it your favorite restaurant?
     The food is pretty good for the price and the atmosphere. The patio is cute and I can study there. The service is great when I go and it's usually quiet. It's also somewhat close to campus.
What is this place?
     This eclectic restaurant is a hidden local gem in an 1870s building. It's a favorite study break among the students in Galveston. Tucked away on 14th Street between Winnie Street and Church Street, the restaurant boasts fresh, homemade, eclectic, and trendy food with a warm atmosphere and friendly service.
Savannah: Henry's Mexican Restaurant
Located at 2823 Broadway St
Favorite Dish: TIE Chorizo Egg Plate and Pastelito Plate
Why is it your favorite restaurant?
     They have great Mexican food. Mexican food reminds me of home (El Paso, TX).
What is this place?
     A unique mexican restaurant on the main street through Galveston, they offer a mix of Hispanic and American cuisine from menudo and baleadas to burgers and shrimp po boys. They serve breakfast, lunch, and dinner.
Virginia: Huli Huli Hut
Located at 312 19th St
Favorite Dish: TIE Huli's Fried Catfish and the Boiled Crawfish
Why is it your favorite restaurant?
     The flavors are a unique twist on classic dishes. Even their crawfish is different than your typical restaurant boiled crawfish with tiny chunks of fresh garlic. The fried catfish looks like any other fish fry coated catfish but the taste is so different and delicious!
What is this place?
     Off the East end of The Strand is a tropical American restaurant featuring island inspired dishes and drinks. Their weekday happy hour specials include discounted appetizers, crawfish, and drink specials.