Pull Out Day 2019; An Aggie's first Whoop
By Virginia Limon, '21



|Photo: Tanner Mallams, Nautilus Staff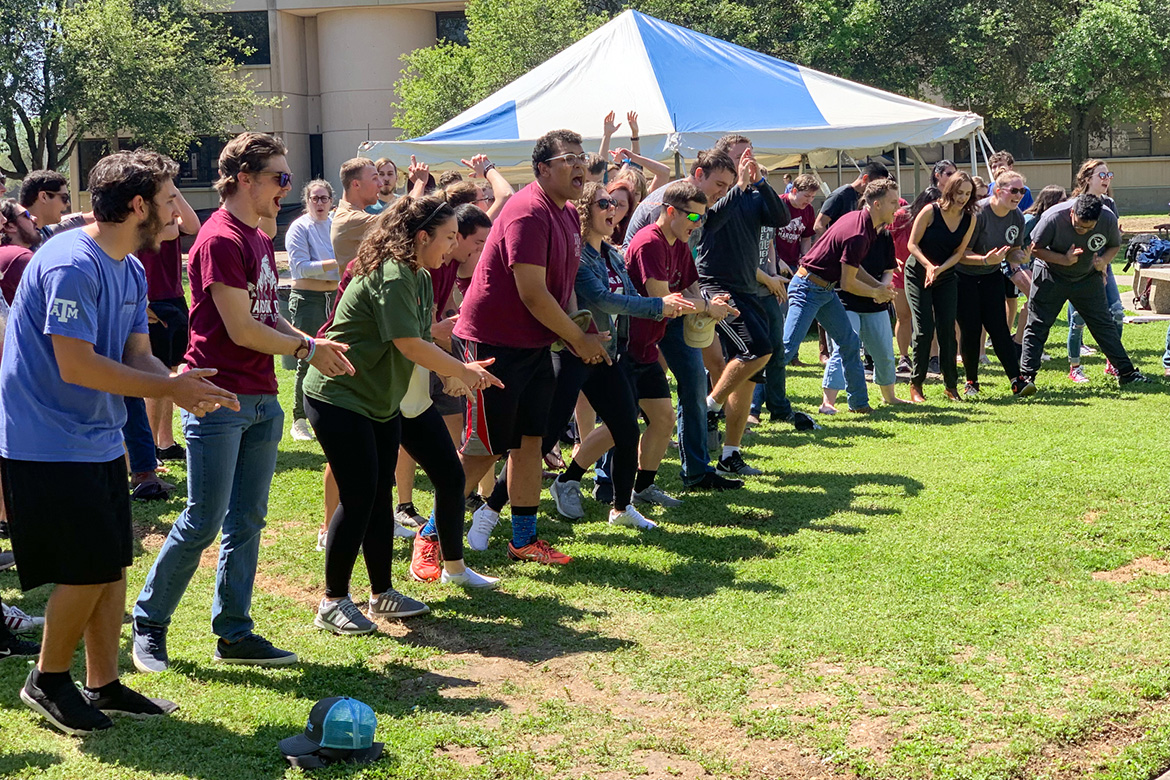 |Photo: Virginia Limon, Nautilus Staff
Students gather together in the courtyard to participate in Pull Out Day 2019
On Tuesday, March 26, 2019, the class of 2021 had the biggest turnout for Pull Out Day at Texas A&M University at Galveston. All sophomores were invited to get together to "pull out" the junior privilege of whooping for the Pull Out Day 2019 hosted by the Traditions Council.
The event consisted of food, games, music, and Yell Practices.
The Traditions Council invited students to dine under outdoor canopies near the clocktower on the bright, beautiful day. Lunch comprised of hot dogs and hamburgers was provided by Chartwells. According to Chartwells, 350 students enjoyed their lunch outside making it the largest Pull Out Day in Galveston to date.
Students enjoyed horseshoes and lawn bowling games. Then, at 1:30 pm, a game of Capture the Flag was played.
The Yell Practices were hosted at 12:21 pm and 1:21 pm where sophomores could pull out their first "Whoop!" and junior wildcat.
The famous Aggie "Whoop!" is a traditional expression exclaiming approval or excitement. The "Whoop!" cry dates back to the mid-70's. The exact date is unclear because it evolved from various military exclamations. Students typically are only allowed to use it starting their junior year.
The first Pull Out Day was held at Texas A&M University (TAMU) for the class of 2006 in the spring of 2004, according to the TAMU Class Councils website. The tradition took another decade to make its way to Galveston.
Pull Out Day became a tradition for sophomores because they did not have an annual event. The juniors have Junior E-walk and the seniors have Elephant Walk leaving sophomores without an annual celebration.