The newest addition of Turtles About Town statue at TAMUG
By Mylasia Miklas, '20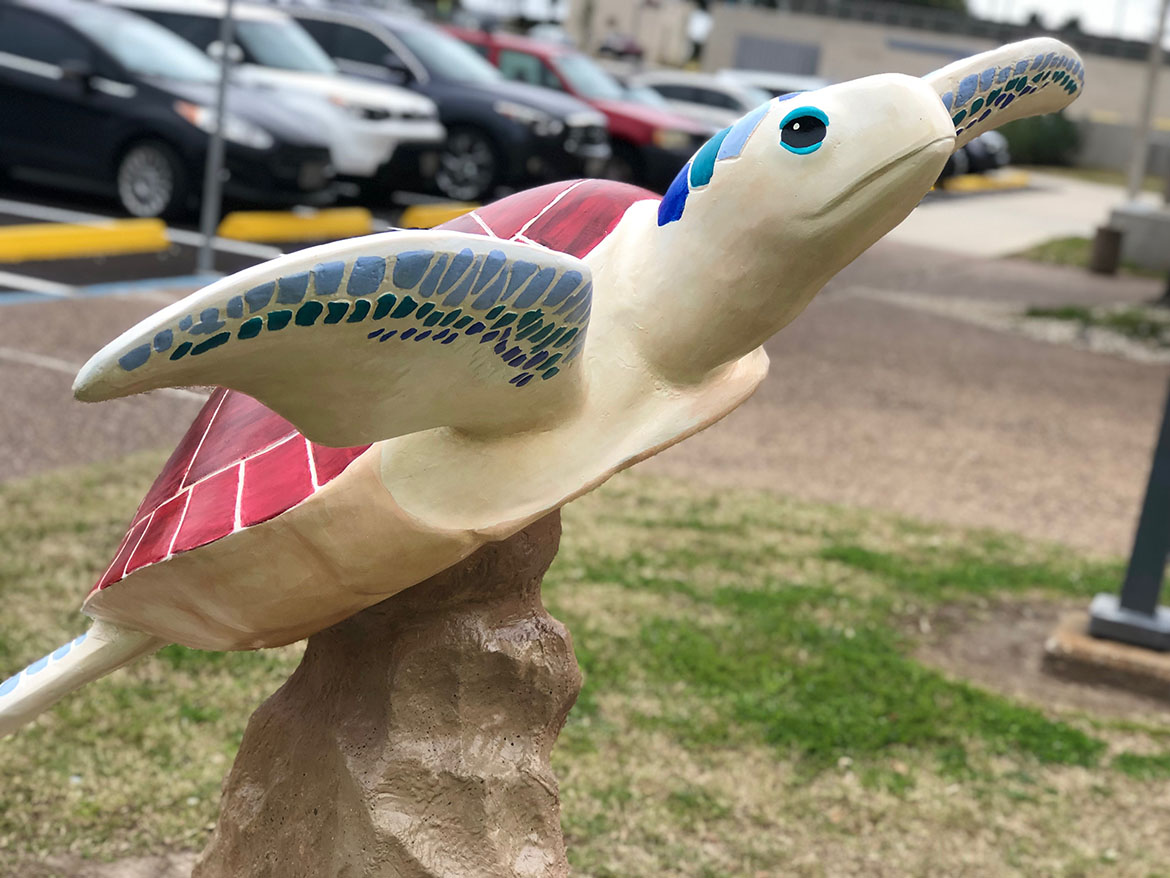 |Photo: Mylasia Miklas, Nautilus Staff
Artist, Nick Dominique, stands in front of the latest installment of the Turtles About Town project.
On February 8, students and faculty gathered to welcome the newest addition to the Turtles About Town collaboration project to Texas A&M University at Galveston.
Nick Dominique, a freshman marine biology major, was selected as the artist for this community art project.
With the Texas A&M logo displayed proudly on its back, Dominique hoped to not only include elements that represent TAMUG, but also Galveston Island. These components can be seen on the flippers of the turtles as well as on the underbelly.
On the flipper, Dominique included various hues of blue to not only add a pop of color, but to also represent the Galveston sign on The George & Cynthia Mitchell Memorial Causeway.
Dominique also found it pivotal to incorporate The Maritime Academy onto the statue. This was done by painting the plastron a deep tan color to emulate the Maritime Academy cadet uniform.
While painting the statue, Dominique had the help of family and friends along the way.
The Turtles About Town project is a collaboration between Clay Cup Studios and the Turtle Island Restoration Network (TIRN). This public art project aims to not only bring the community together, but to also raise awareness for this endangered species. Be sure to check out other Turtles About Town statues around the Island.