Gogh to the Galveston Art Center; no Monet required
By Savannah Quiros, '22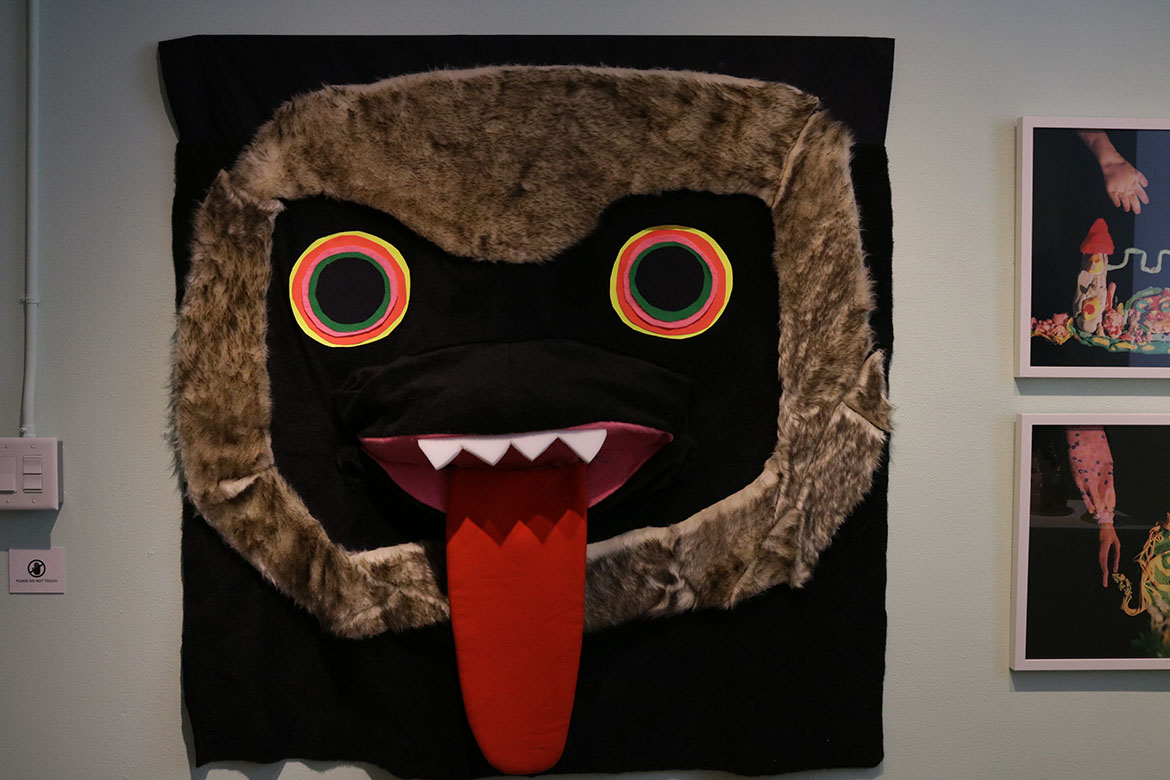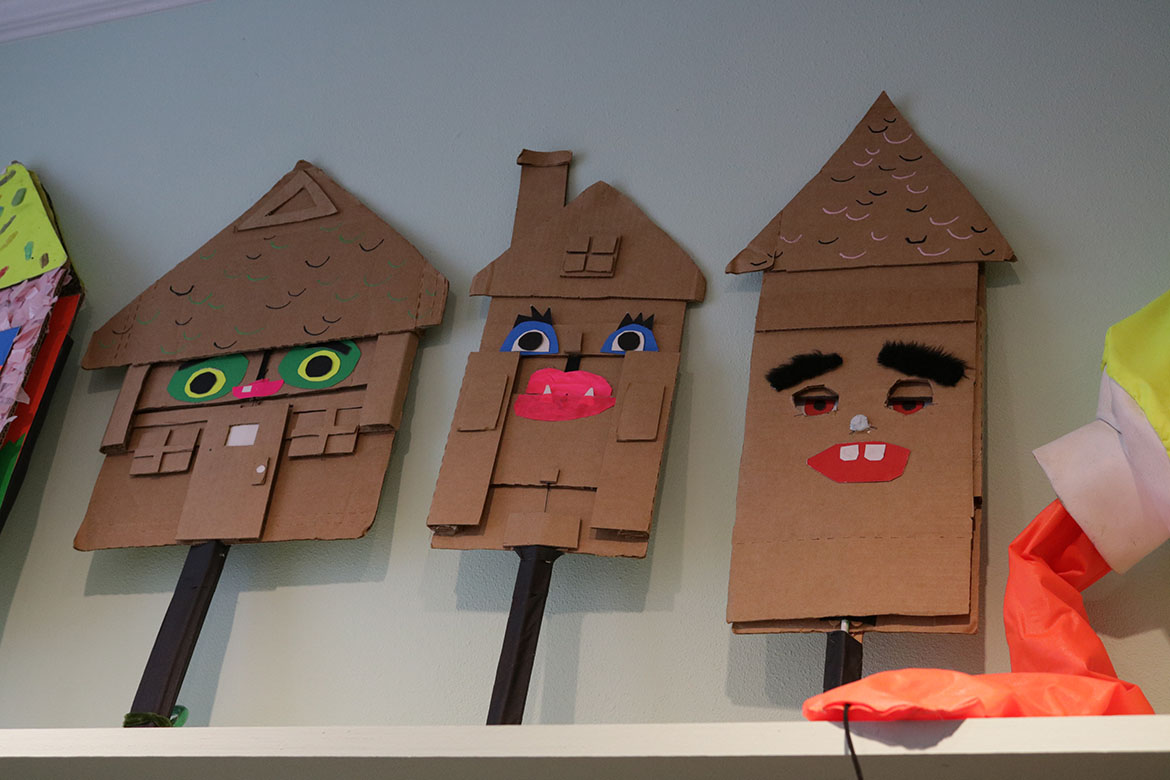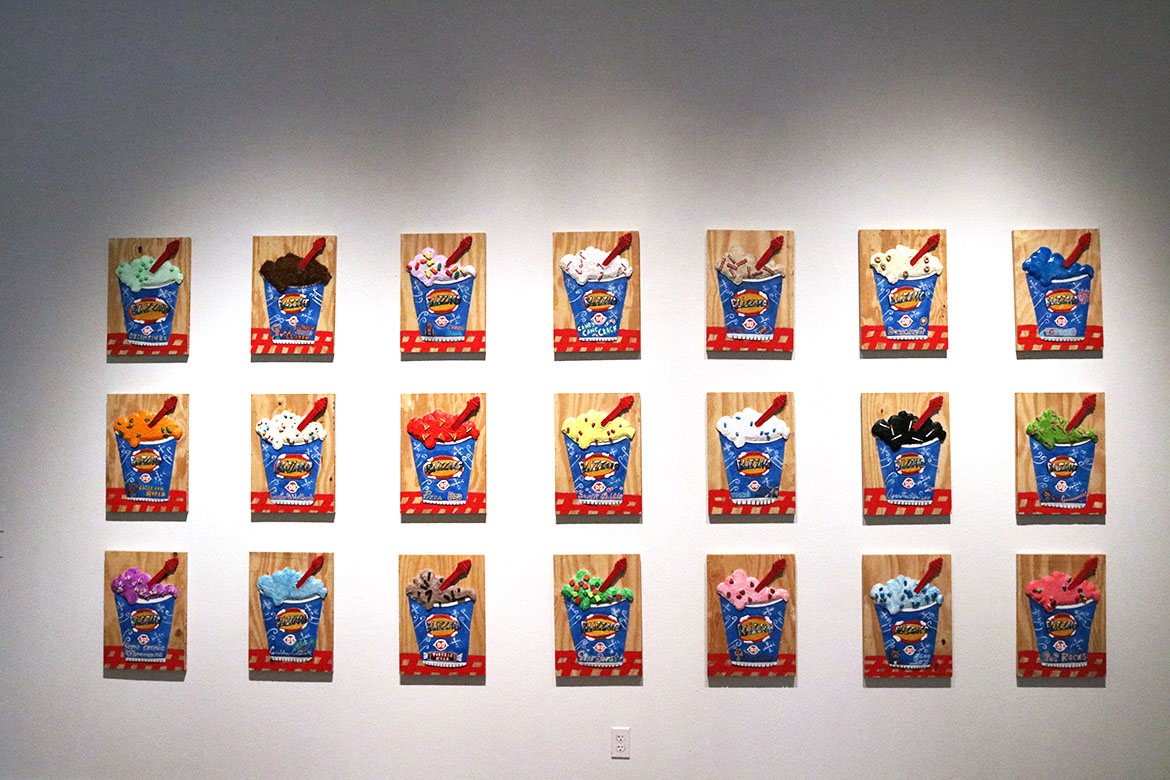 |Photo: Savannah Quiros, Nautilus Staff
Top and Middle: The Puppet World of Miss Pussycat by Panacea Theriac,
Bottom: Thank You, Please Drive Thru by Camp Bosworh.
Students with an appreciation for art or a curiosity for the interesting should visit the Galveston Art Center (GAC) at The Strand.
With new exhibits at least every month, the GAC is dedicated to sharing contemporary art with the diverse community of Galveston County.
The GAC is Galveston's only permanent visual art location, has two floors of rotating exhibits, and an art shop allocated to helping artists find homes for their works. Dennis Nance, GAC Curator, shared that the GAC "is located in the historic 1876 First National Bank building, and still has vaults in the building." The vault on the second floor is actually used to showcase art today. "The GAC is part of Galveston's past, it is a historic local landmark, and a survivor of many local storms," said Nace.
The current exhibition on display is The Puppet Worlds of Miss Pussycat by New Orleans-based artist Panacea Theriac, also known as Miss Pussycat. The exhibition includes characters and worlds from her last five puppet shows, and videos, photographs, and ceramic sculptures of her puppets. These characters are all original and relate to her own experiences as an artist and musician. This exhibition will be available until April 21, 2019.
The next Main Gallery exhibition does not open until March 9, 2019, but will be open to the public until June 2, 2019. The opening reception will be March 9, 2019, from 6:00 to 9:00 PM. Brad Tucker's Standard Tan includes a collection of wood, fabric, and painted sculptural objects that explore color, texture, and language. The GAC will showcase his work that, according to the GAC website, "plays with the loose ends of craftsmanship at the border between painting and sculpting."
In addition to housing the works of numerous contemporary artists, the GAC also provides art education and outreach to all ages. The art education occurs inside the GAC itself and teams up with schools and other nonprofit educational organizations, allowing adults and children to develop a better appreciation towards art and even create their own pieces based on their experiences.
Along with art education, the GAC has organized ArtWalk program for the past twenty years. A different ArtWalk occurs every six to eight weeks and, according to the GAC website, "encourages a working relationship with both the nonprofit and commercial art spaces in the city by coordinating exhibition opening nights." Art- Walk allows businesses and existing art spaces to borrow original artworks to showcase.
"The Galveston Art Center has rotating exhibitions throughout the year and every ArtWalk is something new and really special because we showcase artists from our region," said Nance.
Students who appreciate art should consider volunteering at the GAC. "The Art Center relies heavily on volunteer work and donations, so I hope students can understand the importance of being involved with nonprofit organizations," Explained Nance.
As if helping a non-profit organization is not rewarding enough, the GAC also allows volunteers to exchange their hours for art classes. Every 10 hours of volunteer work, volunteers earn a free art class at the Art Center. Volunteers needed include helpers during special events, desk jockeys, street walkers, educators that guide visitors through the GAC, and people with experience in subjects such as woodworking and painting. Visit the GAC website for more information on volunteering.
The GAC is a wonderfully informative and immersive art center that allows appreciators of art of all ages to see original artworks. Students should visit the GAC to gain a better appreciation of art. Be sure to visit the Galveston Art Center the next time you're walking The Strand with your friends. The Art Center never has an admission fee, and there are always special events to be on the lookout for. For more information, students can visit the GAC website at https://www.galvestonartscenter. org.