Volleyball teams competed in the 2018 College Classic Tournament this past October
By Faith Murphy, '20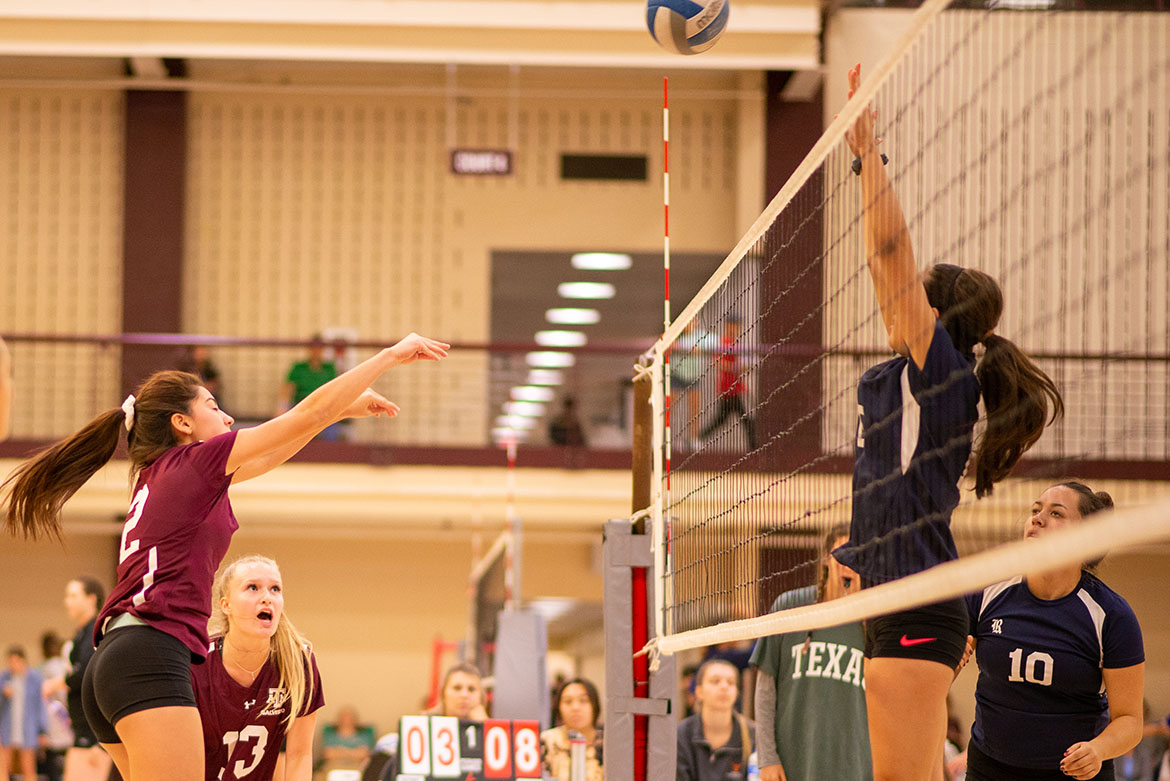 |Photo: Alinoe Roussie
(left to right) Briana Obregon, a middle blocker, and Faith Murphy, an outside hitter, compete against Rice University. The Women's Volleyball team also came back empty-handed in the College Classic Tournament.
The Texas A&M University at Galveston Men's Volleyball team competed in the 2018 College Classic Tournament on October 27th. Although they may not have come home with a win, the team performed better than previous years.
Throughout the tournament, the men's team played against skilled teams such as: Texas Tech University, Texas A&M University - College Station, and SNVC volleyball, a Texas A&M University alumni volleyball club.
During the Texas Tech game, the men's team was very close to pulling out a win. Going back and forth from 25-26 keeping each other within one point until the Texas Tech team ended the game 30-28, with the TAMUG men's team taking the back seat.
With an unfortunate lost to Texas Tech, team began the next match with A&M, where there were many great passes on our side of the court. The team was able to set up many kills performed by Will Neuse but, unfortunately, in the end that was not enough to pull out a win. Some other key players throughout the tournament were Andrew Randig with many aces, Gerald Lancaster with many kills and digs, and Nathan Pierce, the teams Libero, was able to get up many perfect passes to help the team compete.
While the tournament did not bring as much success as initially hoped, Jesus Duran, the head coach of the TAMUG Men's Volleyball team, said "The team this year is looking great. By far, being the best team we have had. The guys have grown so much and are eager to learn and play. I look forward to keep practicing and preparing for the Southern Intercollegiate Volleyball Association (SIVA)."