Former TAMUG student creates The Mountain Ocean Project to improve the health of Galveston Island
By Mylasia Miklas, '20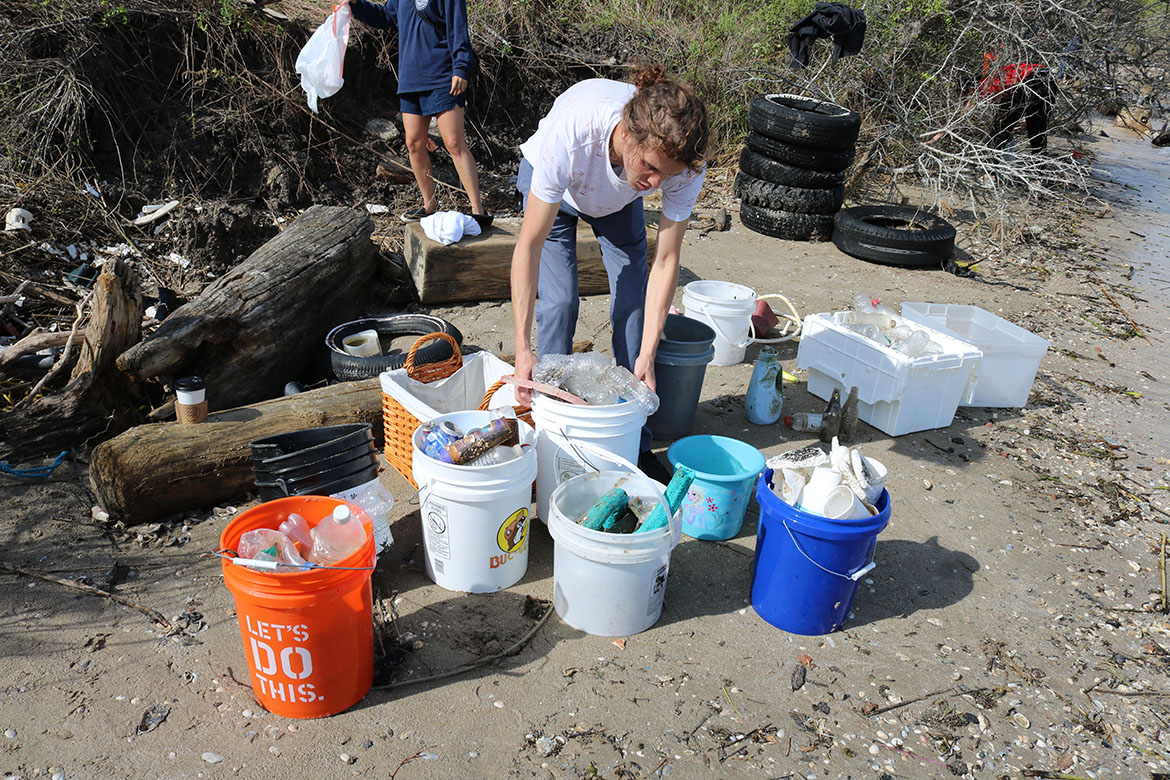 |Photo: Mylasia Miklas
The amount of plastic making its way into the Earth's oceans and waterways are increasing at an alarming rate. A recent study published by World Economic Forum projected that by the year 2025 there will be more plastic than fish.
Although the statistics are alarming, it is important, more than ever, to advocate for the health of the ocean. While this is no easy task, Austen Anderson, a former student of Texas A&M University at Galveston, is hoping to combat the struggles of ocean pollution through his environmental organization, the Mountain Ocean Project (M.O.P).
M.O.P was created two years ago through Anderson's strong love for the ocean. "I just care about the ocean too much," Anderson said. "So I have to do my part."
The Mountain Ocean Project focuses on organizing beach clean ups in order to combat the overwhelming amount of plastic pollution found here in Galveston County. Anderson mainly focuses clean up efforts here on Pelican Island. "I usually do clean ups on Pelican Island because there is so much trash," Anderson stated. "It all collects here and no one cares about it."
Anderson also hopes to use this organization as a way to launch his own innovations to help eliminate the use of single-use plastics. While beach clean ups are helpful, they do not help combat the amount of plastic still being produced in today's society. Anderson believes the best solution is to slowly reduce the amount of plastics used. "Plastic is a resource but people think of it more as a convenience," Anderson explained.
If you are interested in volunteering or want learning more information about the Mountain Ocean Project please visit mountainoceanproject.org for additional details.