TAMUG student creates non-profit to aid in natural disaster relief
By John Vandewater, '21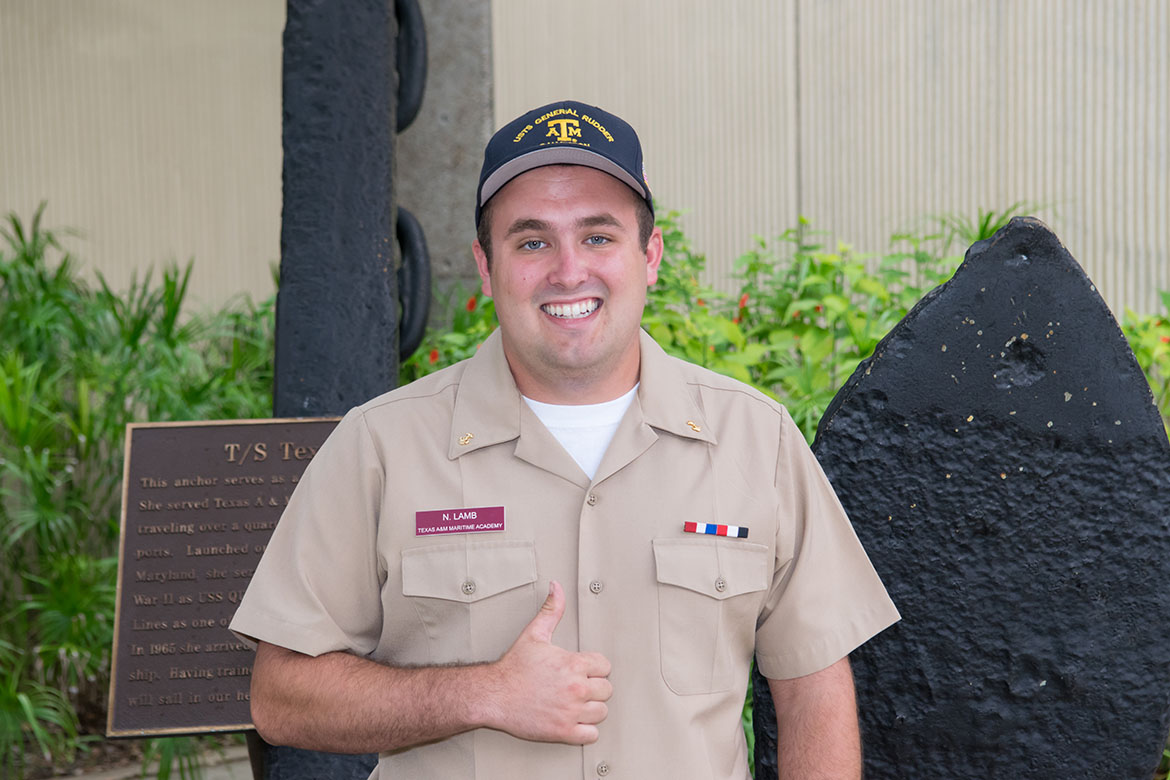 |Photo: John Vandewater
Nick Lamb, a senior maritime studies student at Texas A&M University at Galveston, has recently co-founded a non-profit organization for natural disaster relief: 50 Star Search and Rescue. (50 Star SAR)
50 Star SAR was formed out of the aftermath of Hurricane Florence in September, 2018 and is based right out of our back yard in Houston, Texas. Since its inception, the organization has traveled to South Carolina in response to Hurricane Florence and most recently to Florida to meet the needs of the coastal communities severely affected by Hurricane Michael. For Lamb, a Southeast Texas native, the spark to come up with a partnership to help those affected by these tragedies comes from his love for the coast and the ocean. When asked about his motivation for all this, Lamb said "I just want to save lives and help people."
In that respect, he and the other members of 50 Star SAR have succeeded. During Hurricanes Florence and Michael, the organization worked hand in hand with other nationally known organizations such as The Cajun Navy and Lowe's to assist countless families by conducting hundreds of high-water rescues, thousands of recovery operations, several animal rescues, high water transportation, and coordinating over two tons of logistical support. "These numbers are staggering given the short amount of time this organization has existed," Lamb stated.
Additionally, Lamb also personally heads up the search and rescue team and is a board member for the organization. When speaking to him about the responsibility of these positions and juggling them with being a student Lamb said "We still have guys down there in Florida helping people and I want to be there with them, I wish I was there."
More information on 50 Star Search and Rescue can be found at their website, www.50Star.org or on Facebook at 50StarSAR. Any donations can be made via PayPal on either of these sites and are used solely for recovery and rescue operations.