Beto O'Rourke's visit to TAMUG sparks debate
By Mylasia Miklas, '20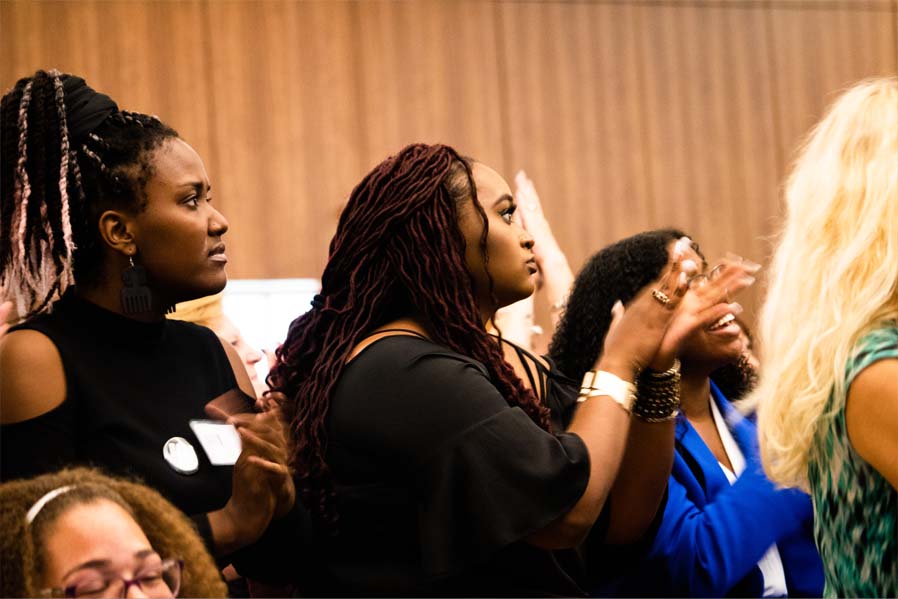 |Photo: Alinoe Roussie
Faith Simpson, Vice President of Black student alliance, applauds O'Rourke. 
Thanks to the efforts of the TAMUG Black Student Alliance, and Cameron waller, a sophomore and March for our lives advocate, the visit by US representative Beto O'Rourke attracted more than 1,300 students and visitors to the Texas A&M Galveston campus.
"Something that is really important to me is women's rights," said Waller "And the continuation to fund planned parenthood which Beto supports. He also supports March for Our Lives and he marched with us whenever he was in El Paso, which speaks loads."
While O'Rourke's visit was anticipated by supporters and curious students, his appearance also drew some who opposed his viewpoints.
Mikayla Childs, a sophomore marine biology student, shared a post that sparked a heated debate by stating "#VoteCruz" on the TAMUG app.
"I did not mean for all of this to happen," explained Childs.
Childs believed it was important to share her opinion on a school platform rather than a different social media outlet, in order to express the view point of a more conservative students position.
Once her post was shared, several other students started to share their personal political opinions from both conservatives and liberal viewpoints.
"They posted about Beto, but what about Cruz," stated Childs. "You cannot forget about the other person."
As the posts continued, other students and school officials reminded everyone to be respectful of their fellow Aggies. As a reminder, general elections begin on November the 6th.
Early voting beings in Texas on Monday, October 22nd and ends Friday, November the 2nd.