Ongoing run-off election will determine third junior Yell Leader 
By Katlyn Register, '20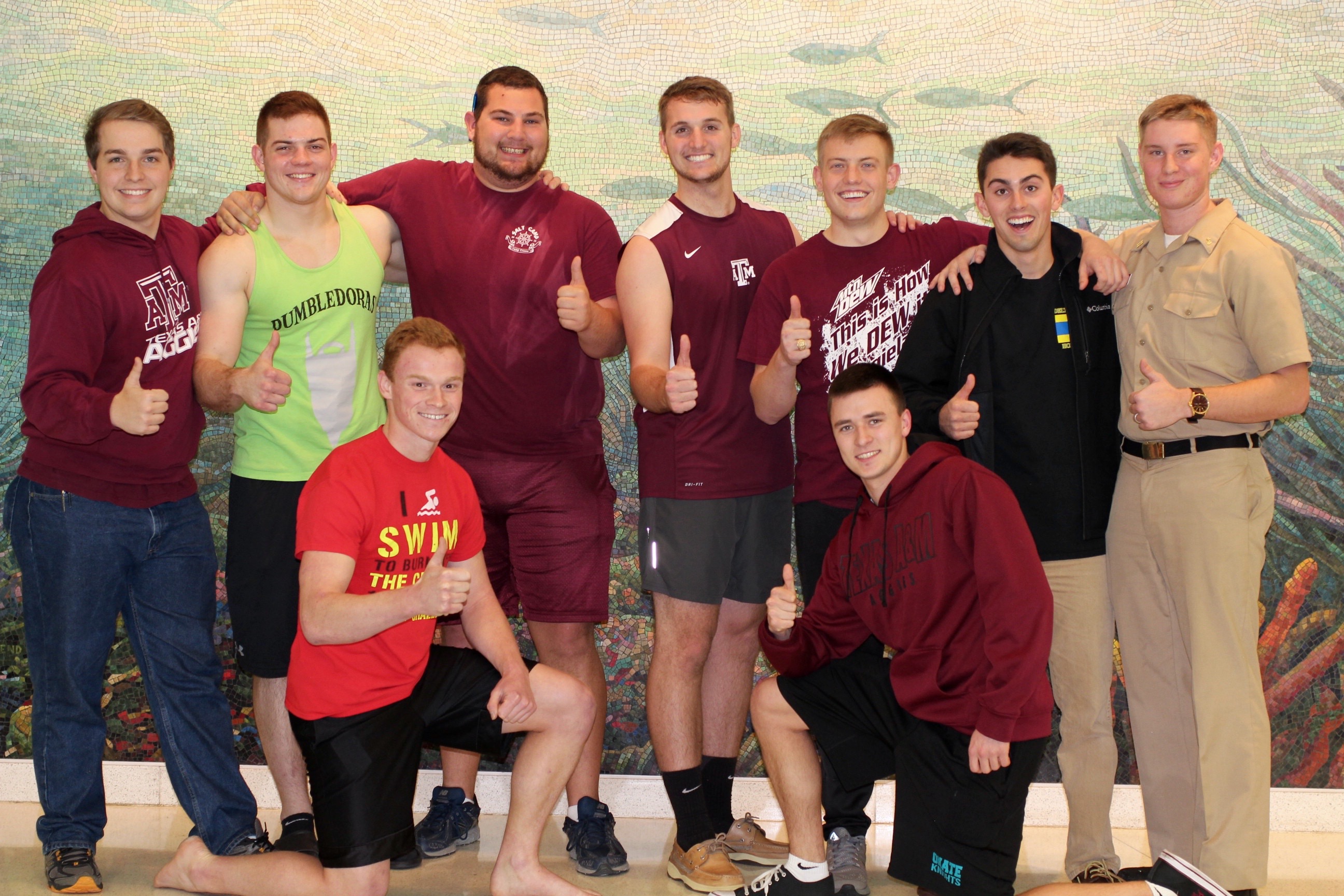 Photo: Katlyn Register, Nautilus Staff
Prospective Yell Leaders in the Ocean and Coastal Studies building after a Yell Leader informational meeting. 
A run-off election for Junior Yell Leader is in full effect the week following general elections for the 2017-2018 school year. After Jacob (JP) Porter ('19) attracted 77 percent of the total votes, Michael Renning ('19) and John Jacobs ('19) are subjected to face-off in a run-off election.
This situation is standard for Yell Leader elections. According to Article VI, Section iii, of the Texas A&M University's Student Government Association document regarding elections, "A majority of the vote shall be calculated so that the total number of votes for the candidate divided by the total number of voters (those voters voting for at least one candidate for that position) is greater than 50%."
Because the majority of votes went to Porter, there were not enough votes to lift Rennings, with 40 percent of the votes, or Jacobs, with 34 percent of the votes, over the needed 50 percent mark. Following tradition, to fill the third Yell Leader position, Article VI called for a run-off election between the third and fourth place candidates.
Despite the tedious election process, both candidates kept their spirits up and persevered through another week of campaigning. "It is just him and me in this run-off. So as long as I get more, then I will be Yell Leader," Renning said. Candidates were made to take down campaign signs since the general elections were over but Jacob found a way to continue getting his name out to the public in hopes of grasping victory at the end of election. "We took down the signs and so basically all I have is my voice," Jacob said.
The results from the general election granted Cole Farine and Grant Lincecum the position of Senior Yell Leaders and Joshua Porter and Jack Clark the position of Junior Yell Leader. The run-off election, taking place March 6 – March 8 on Wheelehouse, will determine the third Junior Yell Leader.