Lacrosse team prepares for Aggieland Classic tournament in College Station and their upcoming spring season
By Amanda Barbato, '19
The Texas A&M University at Galveston men's lacrosse team is a division II program within the southern conference of the Men's Collegiate Lacrosse Association (MCLA).  The team competes against other schools across the state and country. The team also attends the Lone Star Alliance Conference.
This semester their focus is on the Aggieland Classic Tournament which takes place on main campus, in College Station. The Texas A&M University at Galveston lacrosse team will be competing against Texas A&M main campus along with other division I and II teams who signed up for the tournament.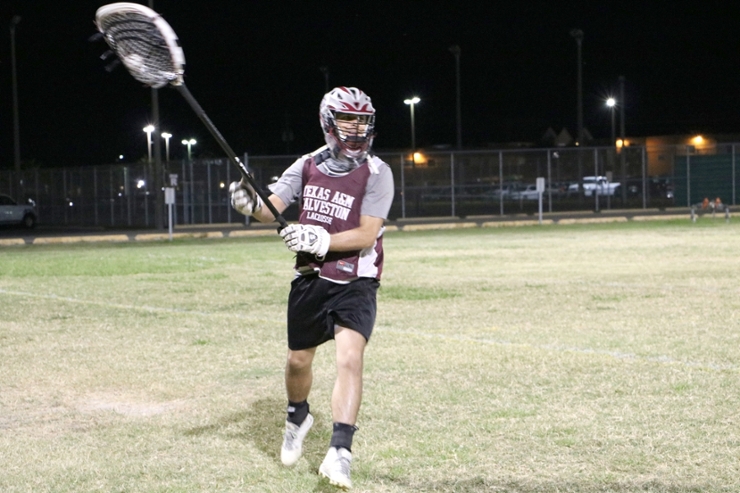 The team practices twice a week during the fall and three times a week during the spring. This semester they are focusing on making sure everyone attends practice as the Aggieland Classic Tournament is quickly approaching.
Last year the team's overall record was four wins and five losses. This year the team hopes to make it to playoffs, as last year they fell one game short. The team aims to come back stronger this season with their new approach.
"We switched up the offense," said Jack Harrington, '19, lacrosse team historian. "We have a lot of good, new players that joined this year."  
Harrington also attributes the future success of the team to the bonding efforts between teammates.  "Lacrosse is a real bond. The team will get better as the [teammates] gets closer, because you know how people are and you know how people play," Harrington said.
A notable event the men's lacrosse team held last spring was the tailgating event for their home game against RICE University. Parents came out to support the team and provided free food for all who attended. The team also won the "Best Community Service Project" and the "Best Website" award last year.
The lacrosse team is still recruiting, as lacrosse is a spring sport. If you are interested in joining, contact Ricky McNeil '19, lacrosse president. You can also keep up-to-date with the team's events and stats via Wheelhouse, Instagram (@TAMUG_Lacrosse), and twitter (TAMUG_Lacrosse).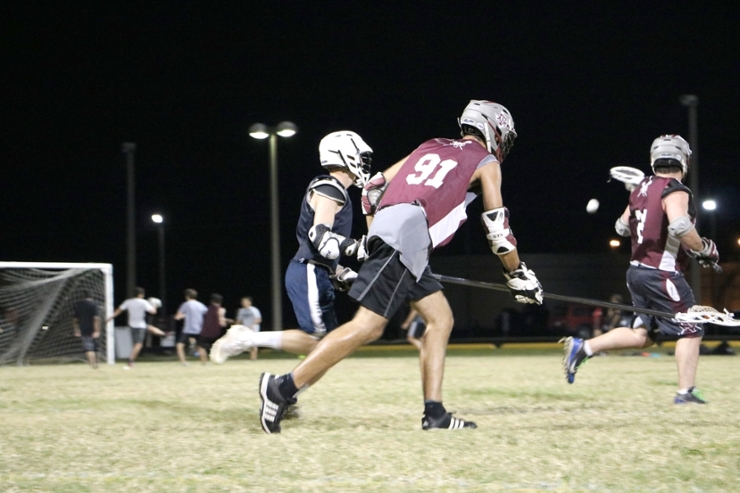 "Anyone is welcome to play, and there are no cuts. If you have played, if you haven't played, we are looking for people," Harrington said.
The Lacrosse team will be sponsoring another tailgating event for their homecoming opener game against Sam Houston State University on February 3. "Come watch the games come springtime because they are going to be fun," Harington urged.
Photos: Reana Palmer, Nautilus Staff
(Left to right) Raleigh Shepherd '17, Nolan Tessem '18, Christian Hockley '19, and Chris Abdouch '17 as they practice on the intramural field.