Student accepts position at Disney College Program
By Amanda Barbato, '19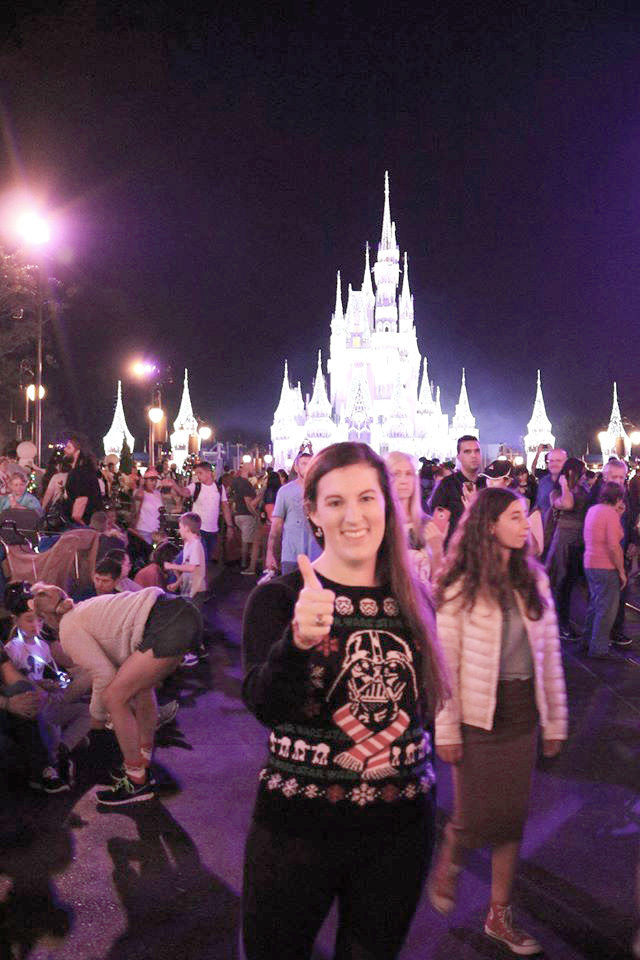 Katie Moffitt, a marine biology major at Texas A&M University at Galveston recently accepted a position with Disney's College Program. The Nautilus caught up with Moffitt to learn more about her experience and her interest in the program.
What are you most excited for regarding the Disney College Program? I am most excited to be starting my journey with Disney and get to behind the scenes experiences only employees get to do. Being a part of the Disney College program is such a dream come true.
Do you know what job you will have within the parks? What about the role interests you? I got accepted as a Merchandise position with Disney. This may sounds odd coming out of school and having this job, but this is the lowest rank at Disney so I can start for professional internships that they offer after the College Program.
What piece of advice would you give students who are interested in applying? Just go for it! The worst thing you can get told is no, but the best thing can happen is that you can to go to Disney World for the chance of a lifetime.
What do you plan on doing after graduating? I want to work with animals and teach people about the animals and conservation and what they can do in their own hometowns to help the earth.
What was your interview experience/the application process like? You first do the initial application and submit it. Then you have a web-based interview, then you have a phone interview. Lastly there's just a lot of waiting. I waited a whole month before I heard back from the program.
What s your favorite Disney movie? What is your favorite Disney quote? That's a hard question, I love them all. I think Bugs Life is probably my favorite it was one of the first Disney movies I ever saw let me see life from a different perspective. My favorite Disney Quote is probably, "You're braver than you believe, and stronger than you seem, and smarter than you think." Winnie the Pooh
What leadership roles do you hold on campus? I'm currently President of Traditions Council; I am a member of Sisterhood of University Leaders, also a Peer Educator at the Counseling and Career Services.
How do you think your leadership experience from TAMUG will help you during your College program? It's helped me really become the person I am today. I am more confident talking in from of any size group and actually enjoy it now. Having to lead and run huge events on campus has taught me time management, and responsibility. Also really listening to the people around you and their ideas that can help or you've never thought about before.
Where do you plan on taking classes while enrolled with the Disney College Program? I plan on taking Disney classes like their Environmental and Sustainability, Leadership 101, and Disney Heritage. They are more like fun classes because after this semester I'm done with my marine biology classes at TAMUG.