Faculty Diversity    
Texas A&M University Galveston Campus is committed to establishing a community that embraces and supports individuals of all ages, backgrounds, citizenships, disabilities, education, ethnicities, family statuses, genders, gender identities, geographical locations, languages, military experience, political views, races, religions, sexual orientations, socioeconomic statuses, and work experiences.

In order to be truly representative of the demographics of our state and the nation and to promote diversity of perspective, background, discipline, and heritage in everything that we do, our campus incorporates diversity and inclusiveness as central tenets of our mission. This commitment is driven and focused through the dedication of TAMUG to the six core values of Texas A&M University.  Please refer to http://diversity.tamu.edu  for more information.
A personal message from the Executive Associate Vice President for Academic Affairs and Chief Academic Officer (TAMUG); Associate Provost (TAMU), Dr. Patrick Louchouarn.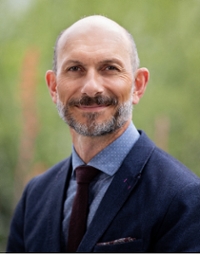 For most of my life, I have struggled with the notion of cultural identity. The benefits of growing up as an immigrant since an early age and repeated transitions through vastly different cultures are clear to me today. Beyond the enrichment of one's own languages, there is a clear shattering of cultural boundaries that makes us enter into a larger negotiation space and share in a broader set of values. Becoming an active member of the cultural and ethnic mosaic of our globalized society, however, is not without friction, pain, and loss in translation. The biggest potential loss, in my experience, is that of identity. With so many reductionist ways to define our differences, boxes to identify the uniqueness of our subgroups, where does the hybrid fit? But the hybrid is not an exotic and rare species. The hybrid is in each of us. From ideas to blood lines, to creed, to intimacy, we all carry a universe of experiences that can always be related to those of someone else, somewhere, who is in a different "box", speaks a different language, or grown under different cultural and spiritual upbringing. The hybrid is the result of the long and inexorable march of humanity to connect itself from its earliest history to the edge of the globalization wave we ride today. Understanding and accepting the multicultural world taking shape today is not an "interesting" option, but a priority to create a better balance in the relationships between individuals, a more respectful social contract.

I have a dream that we will one day have created a more unified society where we no longer look for differences but instead recognize the unique traits in each of us, and, more importantly, that this uniqueness is seen as an advantage to the whole and not a detriment. And I believe that the best place to develop such a truly inclusive, culturally- and diversity-conscious citizenry is in our schools and universities. I particularly believe that when education is seen as a fundamental right rather than a privilege, our schools and universities will become living laboratories for such inclusion.

I dream that we will soon create educational environments that promote access because elevating all through education, irrespective of identity and background, is an issue of social justice, not economics or rankings. Not providing complete access to all that seek education is to continue a world of segregation, is to maintain privilege of opportunities.

I believe in building places of discovery, where we all reaffirm our passion for educating students and preparing them for an active and fulfilling life, a life that will continually evolve in the mosaic of our globalized society.

Your role is essential in this endeavor. Because your students' success is your success, you can individually be an agent of change for every one you mentor and prepare to become a civic leader, one that models inclusiveness and respect out of the examples you have set. Because universities are about limitless spaces, "universe" is in the name after all, you should feel no restrain in sharing ideas and providing access to them. I ask that you embrace the hybrid in you and recognize its presence in others. I ask that you become role models of global citizenry because in the end you develop knowledge that should advance the state of humanity, with no limits or restrictions to particular groups. Knowledge is universal, and access to it should be so as well.

You can build a better, more integrated society because you are already part of the laboratory of thoughts that prepares students for active citizenry, and because you juggle with concepts that eventually enter in shared public domain. I believe that you can build a better tomorrow by tackling one of the greatest challenges of humanity: establishing a more civil society that values different backgrounds and perspectives, and that empowers the hybrid identities that is in all of us.
Committee for Climate and Inclusion
Committee Charge
The committee is charged to promote, recruit, retain, and develop students, faculty, and staff related to university policies and procedures to create a welcome and inclusive campus environment.  Furthermore, the committee will:
Ensure that all existing and planned policies, operations, procedures, and all major plans for organizational change are pursued with careful attention to their impact on our diversity goals;
Ensure strategic coordination of campus-wide diversity-related activities that are aligned to university goals;
Consider processes for the collection of equity and climate data, diversity initiatives, as well as recruitment and retention strategies and outcomes; and
Consider means for enhancing the effectiveness of our collective diversity initiatives, taking into account current practices, and the distinctive cultures of our various units.
Diversity Statement for Course Syllabi

Respect for cultural and human biological diversity are core concepts of our educational mission. In this course, each voice in the classroom has something of value to contribute to class discussion. Please respect the different experiences, beliefs and values expressed by your fellow students and instructor, and refrain from derogatory comments about other individuals, cultures, groups, or viewpoints. The Galveston Campus supports the Texas A&M University commitment to Diversity, and welcomes individuals of all ages, backgrounds, citizenships, disabilities, education, ethnicities, family statuses, genders, gender identities, geographical locations, languages, military experience, political views, races, religions, sexual orientations, socioeconomic statuses, and work experiences.
(See http://diversity.tamu.edu/).