Aggieland Saturday by the Sea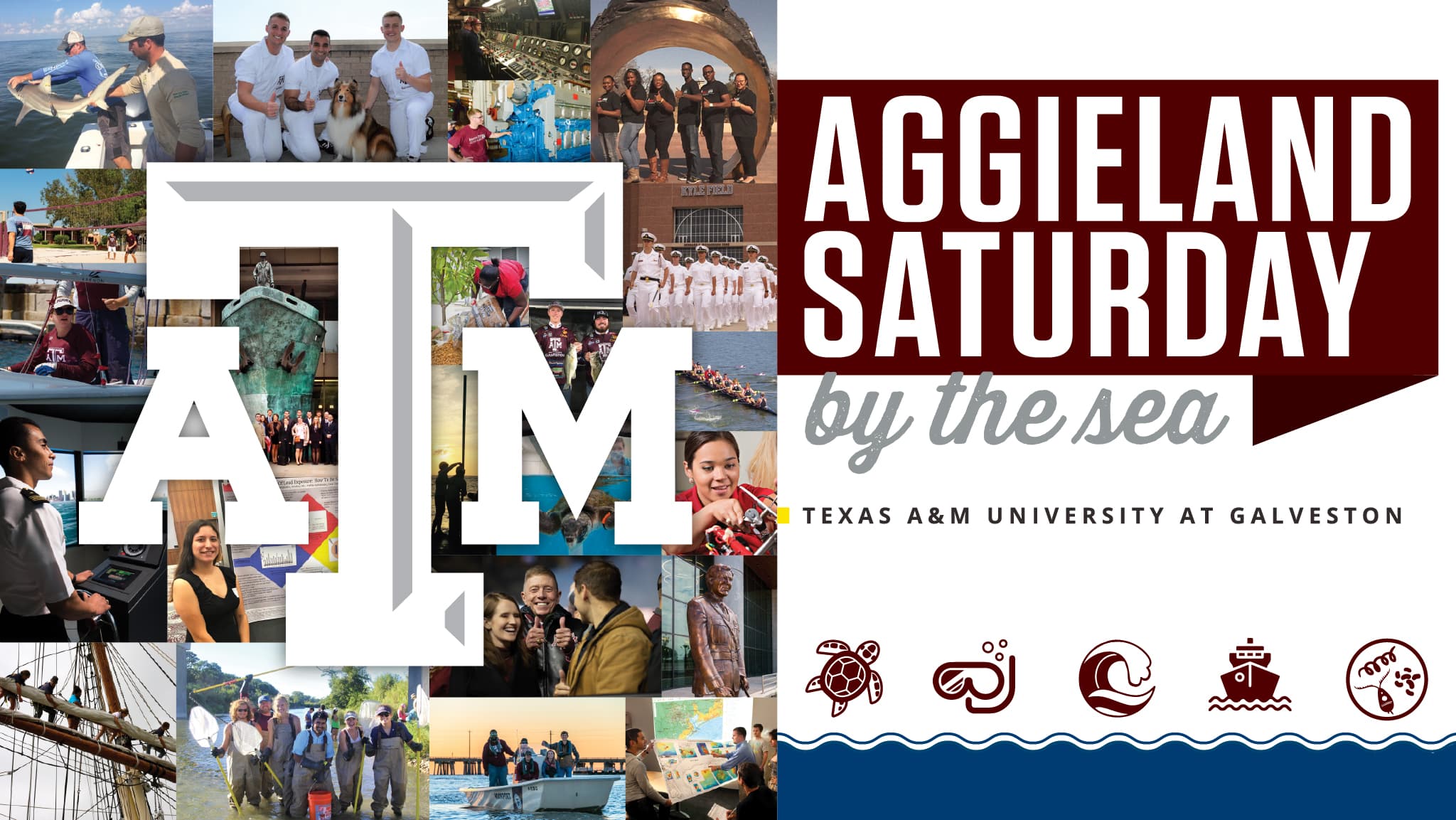 SAVE THE DATE - Aggieland Saturday by the Sea for Fall 2022 is scheduled for Saturday, October 22, 2022
We invite you to dive in and discover your passion for the marine and maritime fields at Texas A&M University at Galveston.  This all-access campus open house will give you an exclusive look into the numerous opportunities offered at Texas A&M University at Galveston (TAMUG)...Aggieland by the Sea.

As a special-purpose branch of the main campus (Texas A&M University, College Station, TX), Aggieland does not stop at the water's edge.  With 9 ocean-oriented majors and 5 majors through Engineering at Galveston as well as more than 100 active research projects encompassing the areas of marine sciences, marine/maritime engineering, maritime administration, law, policy, and management, the ocean is your classroom. 
Event planning has already started and we will update this page with more information when it becomes available.