Parkmobile
Parkmobile App
Download the Parkmobile app on the AppStore, Google Play or by visiting the ParkmobileApp website.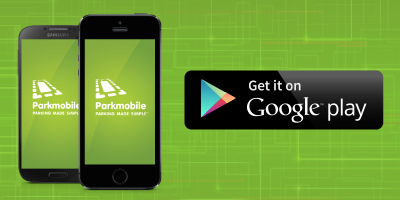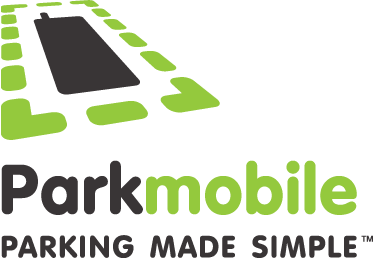 What are the advantages of Parkmobile?
Easy to register and use
Saves you time and money
Extend your parking session on-the-go
Save Favorite and Recently Used zones
Optional 15-minute expiration notifications
 Ability to view and print parking history
Add up to 5 license plate numbers and 5 users to your profile
How do I use Parkmobile?
Download the Parkmobile app, available on the AppStore, Google Play, Windows Store, BlackBerry App World and Amazon.
Sign up in the app with an easy registration
Enter the zone number or scan the QR code from the Parkmobile sticker or sign. Or choose from your Favorite or Recently Used zones!
Confirm zone number, location and license plate number for parked vehicle
Chose the duration you wish to park (if required by location)
Confirm all of your information and start parking!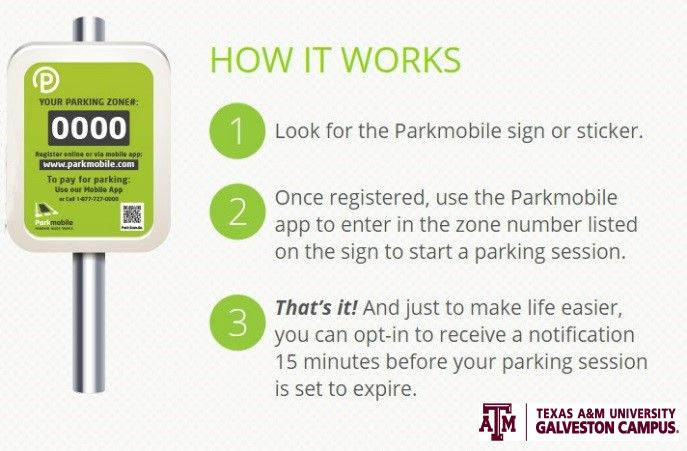 How do I extend my time with Parkmobile?
In the app, a countdown timer shows time remaining in parking session and displays your session details. Based on location, you will be offered options to extend your session. You will also receive an optional 15-minute notification to let you know when your session is about to expire.
How does the parking officer know I've paid by phone?
When you pay for your parking by phone, your space or license plate number and parking time are automatically displayed on a handheld device used by the parking officer.
How do I add an additional vehicle to my account?

You can have up to five vehicles on your Parkmobile account. You can add a vehicle to your account in your Personal Pages, mobile app, or mobile web. Under Settings in your app, view the Vehicle tab to manage the vehicles associated with your account. To manage your vehicles on the Parkmobile site, sign in to your account and choose the Vehicles tab on your Personal Page.
What do I need to do if I receive a citation even though I used the Parkmobile app?
Although this is unlikely to occur, first review the copy of your Parkmobile receipt to ensure the space, license plate number and time for which you paid matches where your vehicle was parked and is within the time indicated on your citation. If you paid for the wrong license plate number or if your time was expired, pay the citation or you may follow the instructions on the citation to file an online appeal. If the time paid match the information on the citation, provide your citation number and a copy of the Parkmobile payment receipt that was sent to your email address to the our office via email to hebertp@tamug.edu, in person at Seibel Student Center Bldg. Suite 102, or by mail to Pat Hebert at P.O. Box 1675, Galveston, TX. 77553-1675.
Is it safe to do a credit card transaction on the Parkmobile app?
Yes. Your credit card number and cardholder information is encrypted to the industry standard and no employee or user has access to any cardholder data.
How much does it cost to pay for parking by phone?
You pay the stated posted hourly parking rate for the lot where you parked plus a $0.35 transaction fee.
For more information, please visit the Parkmobile website.