Ballast Water
Shipward - Introducing exotic and invasive species around the world: Concerns for Texas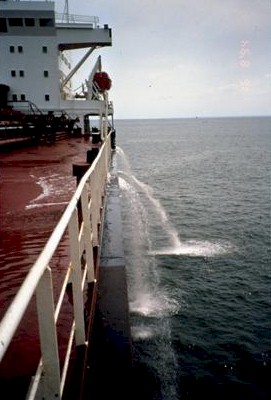 Worldwide, concerns by business, government and the private sector regarding transport-ecosystem interactions focus on the introduction of hazardous materials from ship ballast water, particularly exotic and/or invasive species. While the vast majority of ships exchange ballast water 200 miles outside ports, many cannot, and only exchange ballast water once they are inside the safety of harbors. Along the Texas coastline, there are 13 major ports (see Figure 1 below). Of these, the Port of Houston is the busiest port in the United States in terms of foreign tonnage, second busiest in the United States in terms of overall tonnage, and the sixth largest marine terminal complex in the world. Further south, the Port of Corpus Christi ranks as the fifth largest port in the United States. Currently, ports in Texas are busier than ever with the loss of and damage to port facilities in Louisiana and Mississippi as a result of Hurricanes Katrina and Rita in summer 2005.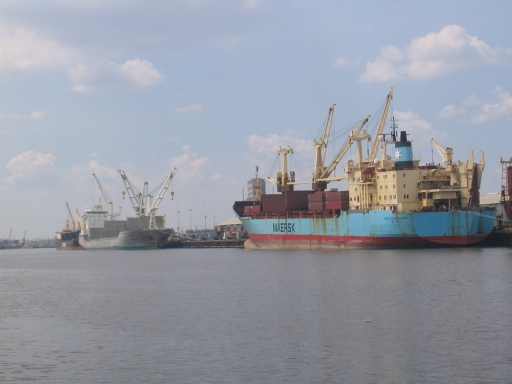 Texas A&M University at Galveston is home to the Texas Maritime Academy, one of only six seacoast state funded maritime academies in the U.S. Students at the school are prepared for licensing as an officer in the American Merchant Marine. Many also choose to study Marine Biology, Marine Sciences, Marine Transportation or Marine Engineering Technology. Each year students serve as crewmembers aboard summer training cruises. For summers 2006 and 2007, TAMUG has teamed up with the California Maritime Academy. Ports for the 2006 cruises aboard the T.S Golden Bear are: Vallejo (CA), Zihuatanejo (Mexico), Lima (Peru), Valparaiso (Chile) and Caldera (Costa Rica).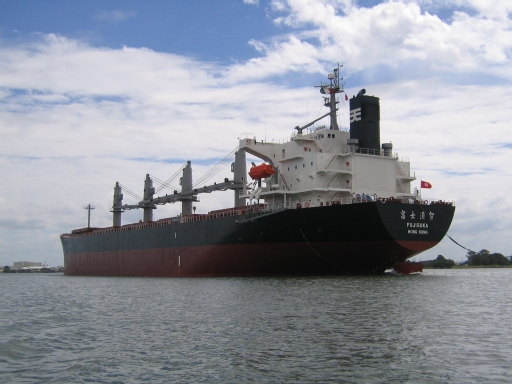 Our study will examine the diversity of these microbial communities in samples collected from ports and ballast water all around the world, with special emphasis on ballast water on ships coming into the Ports of Houston and Corpus Christi. Maritime academies and shipping companies will assist us with these collections. Diversity will be characterized using ribosomal RNA genes: 16S-bacteria and 18S-phyotplankton. We will determine the endemic microbial populations relative to invasive and or exotic species. This project has formed the basis of two theses thus far:
Jamie Steichen (PhD, Oceanography, 2013)
Ecosystem under pressure: Examining the phytoplankton community in the high ballast water discharge environment of Galveston Bay, Texas (USA)

Elizabeth Neyland (Master, Biology, 2009) http://repository.tamu.edu/search
Bacteria in ballast water: The shipping industry's contributions to the transport and distribution of microbial species in Texas
---
Publications
Steichen, J., Windham, R., Brinkmeyer, R. and Quigg, A. 2012. Ballast water impacts on Galveston Bay, Texas. Marine Pollution Bulletin. 64: 779–789.
---
Brownsville (1) Isabel (2) Mansfield (3) Corpus Christi (4) Aransas (5) Freeport (6) Galveston (7)Texas City (8) Houston (9) Sabine Pass (10) Port Arthur (11) Beaumont (12) and Orange (13).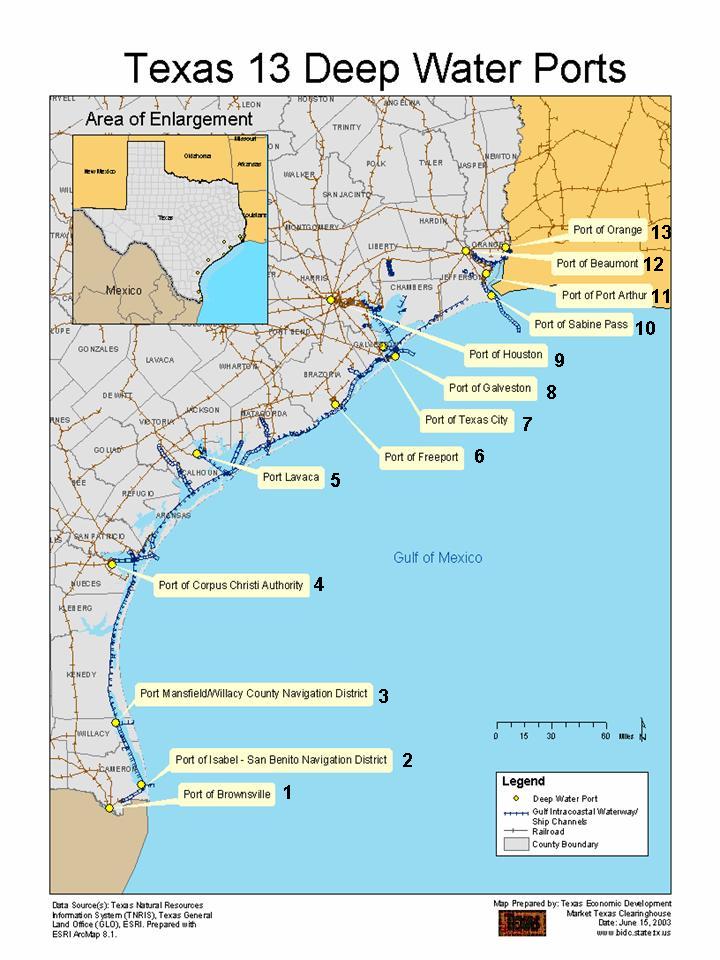 ---
Links