Matthew H Kane, Ph.D.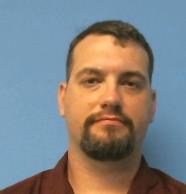 Office: PMEC 212
Tel:  (409) 741 - 4878
Fax: (409) 741 -7153
E-mail: kanem@tamug.edu
EDUCATION
B.S., Materials Science and Engineering, Rice University, 1996
M.S., Materials Science and Engineering, Northwestern University, 1997
Ph. D., Materials Science and Engineering, Georgia Institute of Technology, 2007

BIOGRAPHY
Dr. Matthew H Kane joined the faculty of Texas A&M University at Galveston as an Associate Professor in the Fall of 2013. Previously, he served as an Associate Professor in the Engineering Department at Massachusetts Maritime Academy and as an Assistant Professor at the University of Oklahoma in the School of Electrical and Computer Engineering. He graduated from Rice University in 1996 with a Bachelor of Science and Northwestern University with a Master of Science degree, both in Materials Science and Engineering. He served for five years in the United States Navy as a Submarine Warfare Officer aboard the fast-attack submarine USS Springfield (SSN-761), where his primary duties included as the Chemistry and Radiological Controls Assistant and as the Ship's Communicator during two six-month overseas deployments to the Mediterranean and Arabian Gulf, the second in support of Operation Enduring Freedom. Following his Naval service, he joined the School of Materials Science and Engineering at the Georgia Institute of Technology. He completed his Ph. D. in 2007, studying the thin film growth, materials properties, and device performance in the wide bandgap semiconductors GaN and ZnO, with specific emphasis for device applications in solid state lighting and spintronics. In addition to his military decorations, Dr. Kane has been awarded a number of fellowships, scholarships, and awards, including a Ralph E. Powe Junior Faculty Enhancement Award from the Oak Ridge Associated Universities, a National Defense Science and Engineering Graduate Fellowship and a Materials Research Society Graduate Student Silver Award. He has also served as a conference chair for the SPIE International Conference on Solid State Lighting. His other professional affiliations include the Materials Research Society, the Institute for Electrical and Electronics Engineers, and the American Society for Engineering Education. His current research interests focus on the development of advanced electronic materials and devices for maritime safety, security, and sensing applications.