Texas A&M University at Galveston offers graduate programs through three departments at Texas A&M University at Galveston, a Masters of Marine Resources Management program through the Department of Marine Sciences, a Master of Science or PhD through the Interdisciplinary Degree Program in Marine Biology in the Department of Marine Biology, and a Masters of Maritime Administration and Logistics through the Department of Maritime Administration.
Students are admitted to these programs through the Admissions Office at Texas A&M University at Galveston.
How to Contact Us
By Email: gradstudies@tamug.edu
By Phone: (409) 740-4479
In Person:
Prefer appointments but walk-ins are acceptable
Sea Aggie Center, Suite 300
Office Hours: 8am-Noon; 1pm-5pm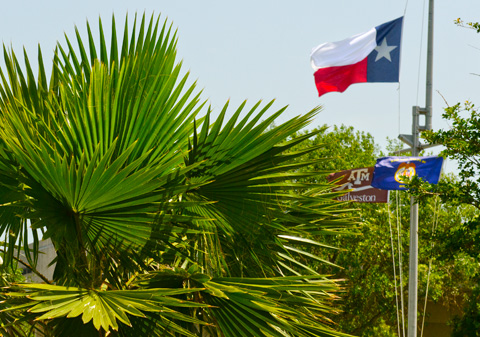 To schedule a campus visit with the Graduate Studies Office, please contact gradstudies@tamug.edu.