Gig 'em Week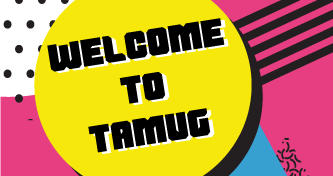 3:00 PM - P.E. Palooza
3:00 PM - Departments Open House
6:00 PM - Paint the Town Maroon
Come out to The Strand and see what Galveston's downtown has to offer. The evening will kick off with a Fightin' Texas Aggie Yell Practice. The first 150 to complete the team photo scavenger hunt will receive a FREE Maroon Gig 'em Week t-shirt!
Gig 'em Week
12:00 PM - Student Veteran's Lunch
2:00 PM - International Student Reception
7:30 PM - Organizations Night
10:00 PM - First Laugh: Comedian
11:59 PM - First Yell
Come on out to the first Midnight Yell of the year as we cheer on the Fightin' Texas Aggies to BTHO UCLA! Free Pepsi t-shirts to the first 100 students.
Gig 'em Week
College Colors Day
Wall of Scholars
12:00 PM - College Colors 5K
Join the Student Wellness Committee as we kick off our 2016-17 5K series! The first 50 people to sign up and finish the race get a free t-shirt. You can run or walk, so bring your friends! Do you have Poke Eggs that need hatching? Throw one in an incubator and it'll be hatched by the end of the course!! Studies have shown that people who exercise tend to score higher on tests, so get started on the right path to a 4.0 this semester.
7:00 PM - First Friday Movie